By Luminous Jannamike
ABUJA – The National Youth Service Corps (NYSC) has reiterated its commitment towards sustaining its policies that target the building of staff capacity in order to enhance the efficiency of the scheme.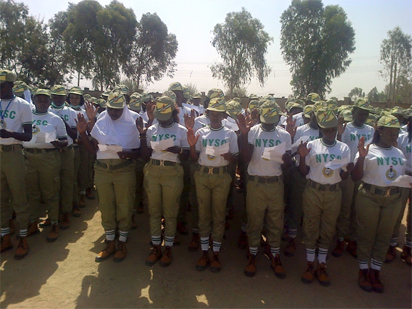 The NYSC Coordinating Director, Human Resource Management, Abdulrasaq Salawu, gave this assurance while declaring open a 'Peak-Performance Workshop' organised to develop the capacities of Assistant Directors and Public Relations Officers of the scheme in Abuja.
Salawu, who stressed the need for NYSC staff to be abreast of prevailing trends around the globe, urged them to also tap into fresh ideas that would enable them manage the affairs of  youth-oriented scheme more effectively.
"As a leading youth organisation in Nigeria and Africa, NYSC workforce must be trained, made trainable and up-to-date in order for them to conform to prevailing global trends.
"This training is not only invaluable to staff for the improvement of their efficiency levels but it also aligns with the policy directive of the scheme's top management on capacity-building," he said.
Also speaking, the Director, Press and Public Relations, Mrs Adenike Adeyemi, said the workshop was aimed at raising the bar, improving work standards and enhancing the capacity of the scheme to strive for peak performance while remaining relevant in the pursuit of solutions to the peculiar challenges plaguing Nigeria as a nation.
"The training is geared towards repositioning staff of the scheme and reinvigorating them with the "can do spirit" in order for them to be at the top of their game as well as unlock the secret weapon of achieving best practices in the workplace," she said.
In his presentation on 'Work Ethics', the resource person, Mr. JFK Abiona, urged the participants to continually seek relevant new knowledge to enhance their performance at official engagements.
He admonished the staff to be mindful of the fact that NYSC possessed the highest social capital in the country in order to make themselves relevant to the scheme.