Peoples Democratic Party (PDP) chieftain, Chief Sunny Onuesoke, has warned that the killings in Benue State and other parts of the country may lead to religious conflict in the country if the Federal Government does not take a drastic approach to curb the menace.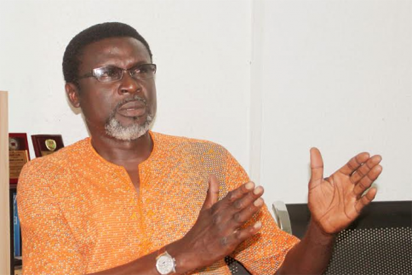 Onuesoke was speaking during a condolence visit at Mbalon Catholic Church in Gwer East LGA, Benue State, where two Pastors and several church members were reportedly killed recently.  He appealed to the United Nations Human Rights Council (UNHRC) to intervene in the unjust killings in the country.
He expressed concern on  the security situation in the country urging the Federal Government to overhaul its security apparatuses to avoid another pogrom in other parts of the country, saying that as a result of the killings, thousands of people, particularly women and children are displaced in their own home land, stressing the need for the government and international communities to be more sensitive to the humanitarian challenges in the land.
"I join others in condemning these killings not only in Benue, but in other places  where people are being killed across the country. I am therefore imploring the Federal Government and other international agencies to spread the humanitarian intervention beyond the North Eastern part of Nigeria," Onuesoke, Founder of Onuesoke Foundation stressed.
He continued: "While Nigerians acknowledge that UNHRC has made significant contributions against human rights violations, elsewhere, the council seem unconcerned on the  killings in Nigeria. It is time the office spoke out against the evil of herdsmen who are killing, maiming and raping and rendering thousands of people homeless in Nigeria," Onuesoke cried out.
He lashed out at the continuous killings in Benue State, adding that the distressing situation of farmers and their families paint a picture of the grave abuses carried out by suspected herdsmen and the impunity  they continue to enjoy.