A Non-Governmental Organisation, NGO, Solar Sister Nigeria, has launched a campaign targeted at empowering women in rural communities to distribute a variety of quality verified clean energy products in northern Nigeria.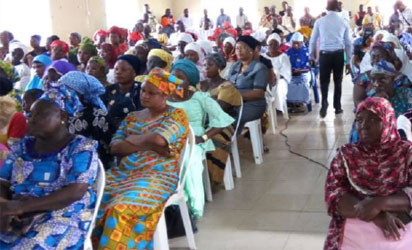 In a statement, Country Manager, Solar Sister, Olasimbo Sojinrin, said: "Solar Sister entrepreneurs are often the only local sources for clean energy products in their communities and serve thousands of new customers per year. Our mission is to combat energy poverty and increase women's agency through economic opportunity. Because women are the ones who manage energy in the household, it makes sense that we are not just the problem, we are an essential part of the solution."
She added that the campaign with the theme: Choose a Bright Future, is aimed at increasing women's economic opportunity by recruiting, training and empowering women as entrepreneurs throughout northern Nigeria.
Founded in 2010, Solar Sister empowers women with economic opportunity and business tools to spread clean energy in last-mile communities in Africa. In addition, it supports women and girls by providing access to clean, dependable renewable energy and enables them to lift themselves, their families and communities out of poverty.
Since inception, Solar Sister said it has trained over 1,000 women entrepreneurs in 23 states in sales of clean cooking stoves and solar lamps.