By Monsuru Olowoopejo
Lagos—GOVERNOR Akinwunmi Ambode of Lagos State has approved additional 5,000 Coding Centres to be opened in primary,  secondary schools and 50 out-of-school centres, as part of efforts to teach over 1 million Lagos residents basic coding skills.
Code Lagos is an initiative of the Lagos State Ministry of Education launched in 2016 to educate over one million Lagos State pupils on basic coding.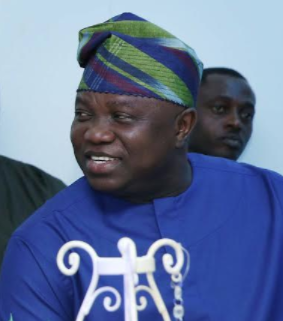 It is the process of creating computer software, applications and websites. Coders or programmers are people who write the programmes in computers.
Special Adviser to Governor Akinwunmi Ambode on Education, Mr Obafela Bank-Olemoh, disclosed this yesterday in a statement.
He said the move was part of the government's determination to increase access to its Code Lagos Initiative.
Bank-Olemoh said over 15,000 individuals had been trained since the commencement of the initiative, noting that Ambode was pleased with the success of the first phase of the Code Lagos initiative and had approved the implementation of the next phase of the initiative.
"The aim is to expand the reach and scope of the project to cater for more Lagos residents through 'In–School' and 'Out-of-School' pathways. All is now set to roll out additional centres across 5,000 primary and secondary schools, public libraries, community centres, private training centres and 50 Out-of-School centres by December.
"Also, by Monday April 9, coding classes will commence in the Out-of-School Centres, which will cater for Lagos residents who are above 16 years and are not currently in any primary or secondary school in Lagos. Coding classes will commence in four centres – Herbert Macaulay Library, Yaba; Isolo Public Library, Isolo; Ilupeju Public Library, Ilupeju; and Onikan Youth Centre, Onikan,"
Bank-Olemoh also disclosed that plans were at advanced stage to commence coding classes in 400 primary and secondary schools across the six educational districts in the state – both government and private – in the coming academic term set to resume this month.
In a related development, Bank-Olemoh said Governor Ambode recently approved the release of funds for the payment of 224 CodeLagos facilitators, adding that the funds were disbursed to verified facilitators who successfully delivered training to students in the 2017/2018 school year, in both government and private schools.