By Nwabueze Okonkwo
ONITSHA—PARTICIPANTS at this year's third national breakfast meeting convened by authorities of Onitsha Business School (OBS) have decried dwindling national economy and  predicted an acute shortage of food in the near future.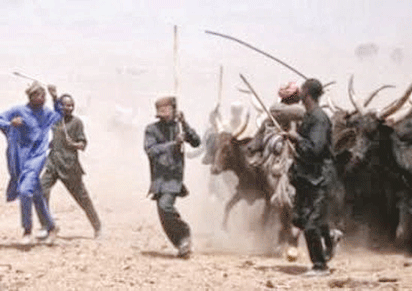 They said their prediction on the acute food shortage was predicated on the activities of armed herdsmen who are invading farm lands in various parts of the country and killing the farmers, thus forcing the farmers out of their farmlands for fear of being slaughtered.
In the forum which had its theme as: "Nigerian Economy Intelligence Estimate: Current Challenges and Prospects," presented by the lead discussant, Mr. Muda Yusuf who is the Director General of Lagos Chamber of Commerce, Industry, Mines and Agriculture, the participants enumerated a lot of factors capable of bringing the nation's economy down if not checked.
For instance, Yusuf who was represented by  the chamber's Director of Research and Advocacy, Dr. Vincent Nwani, stated that with about 60 police check-points/extortion points along Lagos-Asaba Road, numerous customs check-points, multiplicity of taxation and about 63 per cent of farmers refusing to go back to farms because of fear of herdsmen attack,  Nigeria's economy is already in doldrum.
"Again, with N78 million withdrawn from the national treasury by the telecom sector last year alone for maintenance culture, long bureaucracy for entering into contracts in Nigeria with Federal Government and lack of funds to increase workers' salaries, there is an obvious indication that the economy would continue to suffer a setback," he said.
He however encouraged the Onitsha Business School to form part of the solution by creating a platform for SMEs to access credit facilities and at the same time, fashion out ways to sell these loans to the prospective public.
In his speech, the Managing Director/Editor-in-Chief of Oracle Newspapers, Mr. Ikeddy Isiguzo highlighted the importance of Onitsha inhabitants patronizing made- in-Onitsha products for businesses to grow in Onitsha.