By Joseph Erunke
ABUJA-A Civil Society Organisation, Conscience Nigeria, in collaboration with 25 other civil society have taken the Economic and Financial Crimes Commission, EFCC, to task over last Saturday's invasion of house of Mrs Ngozi Olejeme, former Chairman of Nigerian Social Insurance Trust Fund, NSITF.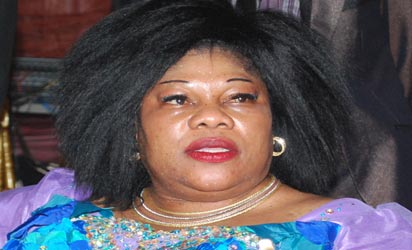 The anti-graft agency had, acting on a petition from a business mogul, Chief Arthur Eze, against Mrs Olejeme, stormed her house on Saturday.
But at a press conference yesterday, in Abuja, the civil organizations faulted the EFCC for its action, saying the matter which they had relied upon to invade the former NSITF's boss was a purely a civil matter that was already being handled by a court of competent jurisdiction.
Speaking on behalf of others, Mohammed Hussein, who identified himself as the leader of all the groups, accused the EFCC of partisanship in the civil matter between Chief Arthur Eze, an oil magnate and Dr Ngozi Olejeme, former Chairman of the Nigerian Social Insurance Trust Fund, NSITF.
"We condemned the action of EFCC officials that stormed the house of Olejeme at 6am on Saturday for unlawful harrasment and intimidation of a respected citizen on the instruction of Chief Eze in collaboration with the EFCC Chairman, Mr Ibrahim Magu even though the matter is already before an Abuja High Court where processes have been completed and served on all parties.
"When has the EFCC become a judge in a matter that is already before our respected lordships for adjudication? We are amazed at the brazen action of the officials that came with so much force and intimidation of a law abiding citizen,"he said.
He added:"We don't want to believe the assertion of Director General of State of State Security Services that EFCC now operate on gossips and rumor mongering to harass perceived enemies in its operation at his submission at National assembly investigative hearing", the CSOs declared.
" They went ahead to demand for the sack of Magu and appointment of another head for the agency.
"We therefore call on Mr President to call Magu to order and equally stop media trial of perceived suspect and concentrate on prosecuting cases to logical conclusion."
The group appealed "President Muhammadu Buhari to get a responsible head to man the agency because of it's strategic importance to the war on corruption which is dear to this administration"adding:" We certainly cannot continue this way".
It would be recalled, sometimes early this year,Chief Eze had alleged that the former NSITF chairman had gotten a loan of $2.8million from him and another N240 million to prosecute her gubernatorial campaign in 2014 with a promise to pay back which Olejeme has vehemently denied.