By Nwafor Sunday
As the Commonwealth Business Forum ends today President Muhammadu Buhari has reportedly left London for Abuja, newsmen report.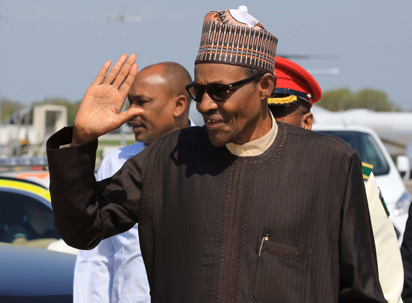 Recall that Buhari travelled to London earlier this week for the Business forum. In the Commonwealth Forum President Buhari allegedly opined that "We have a very young population; our population is estimated conservatively to be 180 million.
"More than 60 per cent of the population is below the age of 30. A lot of them have not been to school and they are claiming that Nigeria has been an oil producing country, therefore they should sit and do nothing and get housing, healthcare and education free", he said.
A statement criticised by many.
Details later: