By Monsur Olowoopejo
Lagos—Nobel Laureate, Professor Wole Soyinka, yesterday, warned Nigerians to be vigilant about the activities of proponents of coalition movement saying they are positioning themselves as saviours and messiahs to grab power in the 2019 general elections.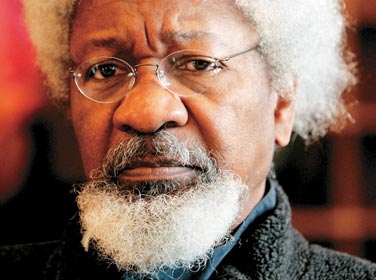 He said this at the 80th  posthumous birthday of late human rights activist, Chief Gani Fawehinmi  organised by Civil Society Organisations in Ikeja.
Speaking on the theme: 'Democracy for the Masses through proper and effective governance', Soyinka said: "All I have to say in connection with the theme of the event is vigilance. In this society and like others, there are people that whenever they smell anything decaying, they gather just as vultures. The theme of the event is most pertinent and there is no question whatsoever that democracy is in danger. It is not only the country's democracy, the society is in danger.
"The question is, do we see it as an opportunity to do a rescue mission or do we see it as an opportunity to take advantage once again and continue our role, contribution in bringing the nation to its kneel?
"In other words, it is not new whatsoever that there is need for drastic action to rescue this country as a corporate entity and what I called the conglomeration of protocols that has kept us together which we place under the brick of democracy.
"I find it ironic that those who put themselves, the enemies of democracy, who have really taken the committed act, not just act, negligence; but actually inaugurated certain policies which contributed to our being at this point today are once again coming out and positioning themselves as saviours and messiahs."
"The next thing I knew was that the movement was hijacked by the very people who laid the foundation for the collapse of democratic edifice. The next thing we discovered was they were forming coalitions. I was invited by one of the rescue missions to address them. So, I called them asking if they were the original people that I saw or the faction under which everyone is moving. I told them not to come near me. If you sign up to it, you will become one of those who are enemies of democracy in the country.
"They were those who inaugurated the so called constitutional amendment programme, total charade, basically to assist them continue plan, which had been scuttled, known as tenure elongation, for which the entire national treasury was almost bankrupted."
"Suddenly, they are forming coalition all over the place; confusing people, especially the genuine leaders that we can trust.
The answer to that is very simple. You need to look at their track record."
Subscribe for latest Videos