MARK Zuckerberg yesterday granted interview to Cable News Network, CNN to explain his company's involvement in the data scandal involving a data firm Cambridge Analytica accessed information from 50 million Facebook users without their knowledge for the purpose of helping the Trump Campaign Team influence the 2016 presidential election.
The interview, conducted by CNN's Laurie Segall saw Zuckerberg apologising for not handling the data privacy of its users very well on this case.
Most importantly, he agreed for the fisrt time that Facebook and its likes can be regulated.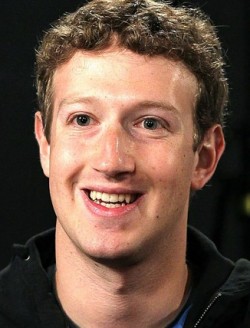 Zuckerberg said: "It was a major breach of trust and I'm really sorry that this happened. You know we have a basic responsibility to protect people's data and if we can't do that then we don't deserve to have the opportunity to serve people. So our responsibility now is to make sure that this doesn't happen again. There are a few basic things that I think we need to do to ensure that"
He said that Facebook will make sure that developers like Aleksandr Kogan, who got access to a lot of information and then improperly used it, no longer get access to as much information going forward.
Zuckerberg also pointed out that the social media outfit has concluded plans to review thousands of apps, but sought the patience of the public because the process was going to take a while considering the volume of apps to review. Although the company is not considering legal action at the moment, he said Facebook may resort to that if it goes in and find that Cambridge Analytica still has access to the data in question.
On several calls for him to appear before Congress or the UK house of Commons, Zuckerberg said:   "The short answer is I'm happy to, if it's the right thing to do. Facebook testifies in Congress regularly on a number of topics, some high profile and some not. And our objective is always to provide Congress, who does an extremely important job, to have the most information that they can.
He also took a shot at different calls for Facebook to be regulated:  "I am actually not sure we shouldn't be regulated. I think in general, technology is an increasingly important trend in the world and I actually think the question is more, what is the right regulation rather than "Yes or no, should it be regulated?"
"I think there are some big intellectual debates. On the basic side, I think there are things like ads transparency regulation that I would love to see. If you look at how much regulation there is around advertising on TV and print, it's just not clear why there should be less on the internet. We should have the same level of transparency required. And I don't know if the bill is going to pass. I know a couple of senators are working really hard on this, but "We're committed and we've actually already started rolling out ad transparency tools that accomplish most of the things that are in all the bills that people are talking about today because this is an important thing" he added.
people should know who is buying the ads that they see on Facebook, and you should be able to go on any page and see all the ads that people are running to different audiences".