By Nwafor Sunday
Speaker House of Representatives, Hon. Yakubu Dogara has on Monday reeled out reasons for his unshakable support for 'Restructuring'.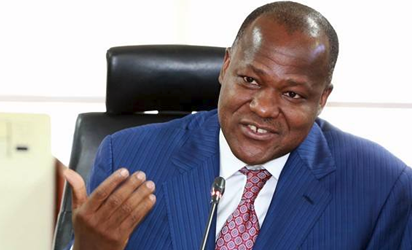 According to him, "true federalism is all about having visionary, selfless, prudent, intelligent, indefatigable and having integrity and honourable leaders. It is also a unique system that best suits Nigerian people", he said.
Dogara who spoke on "Reforming the Nigerian Federation: Which Way Forward", at the 3rd annual Political Summit organised by the Save Democracy Africa in Abuja, opined that restructuring will oust tribal perceived marginalization away from the country and make Nigeria once more a great nation.
Below are the reasons why Dogara supports restructuring:
The talk of Nigeria's success or genuine federalism can no longer hold waters giving the state of internal insurgencies, divisiveness, ethnic and religious schism witnessed in several parts of Nigeria. Efforts at wishing away the problem associated with Nigerian federation have only resulted into several tribal, ethnic and religious movements that have even metamorphosed into terrorist syndicates.
Nigerians lack visionary, selfless, prudent, intelligent and indefatigable, integrity and honourable leaders.
Rulers and the ruled have poor mindset (There should be massive awareness to change Nigerians mindsets.
The speaker also supported restructuring because of some emerging issues in Nigeria's federation political gerrymandering, corruption and nepotism, state creation and boundary delimitation, electoral boundary manipulation that discriminates against voters on account of tribe, language, religion, or related status.The same is also true of boundary adjustments, state creation and Local Governments in Nigeria.
The minority tribes have complained of being short-changed. The issue of fiscal federalism and resource control. The allocation of revenue in Nigeria is presently heated as there are always allegations and counter-allegations of manipulations against the federal government by states.
There are also allegations of zero allocation to local governments by states despite very clear constitutional provisions. In addition, there has been complaint of total neglect of the states that generate the revenue as such the derivative formula has been very contentious.
There is over concentration of powers and responsibilities on the federal government.
There are several responsibilities that can better be handled by the states. The power sharing between the Federal Government and the states will have to be revisited and the issue of the autonomy of local governments in Nigeria which state Houses of Assembly keep voting against," he further stated.
Restructuring will address the issue of resource control. The communities where those resources are found should be adequately compensated. The Host Community Bill initiated by the House of Representatives on the Oil and Gas industry will be a test case. The call for resource control may by implication have a semblance of territorial devolution.
Dogara finally said that since assumption of the 8th House of Representatives, they have engaged the executive (mostly ministers and heads of parastatals) in several sectoral debates at plenary and have enacted cutting edge legislations in emerging, reviewed over 300 laws with the hope of bringing them in tune with modern realities and has been guided by the need to adjust our political, social and economic system to meet local circumstances and engraft the existing laws to conform.