Total Exploration and Production Nigeria Limited has stated that it has entirely eliminated routine gas flaring in both its onshore and offshore operations, stating that Egina is a zero gas flare project.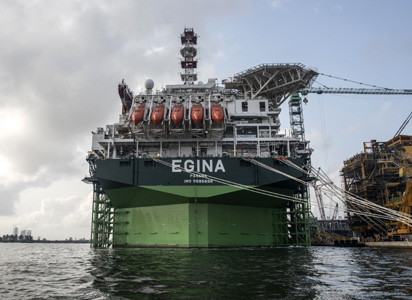 Speaking at the just concluded Nigeria International Petroleum Summit in Abuja, Managing Director/Chief Executive, Total Exploration and Production  Nigeria, Mr. Nicolas Terraz, explained that for the company, safety of operations and mitigation of environmental hazards is priority.
According to him, while the company strives to reduce cost in its operations, it does not do so for its Health, Safety and Environment, HSE, activities because this is key to the sustainability of its operations.
He said, "We have entirely eliminated routine flaring onshore and offshore. All our future projects are zero flaring. In fact Egina is even zero safety flaring.
"All of this no flaring means that there is more gas for the domestic market."
He explained that in the few cases where the company had spills in its areas of operations, they were due to sabotage, adding that the company immediately moves to address the situation.
"Every year with NNPC, we estimate for the cost of abandonment of our sites," Terraz added.
He noted that the company would continue to work on reducing cost, adding that the future is not just about cost reduction but about having a cost culture to remain cost efficient.
He said, "Cost efficiency is about renegotiating our cost with contractors. It does not mean we want to squeeze the contractors but rather that we want to pay the right price for goods and services. There is no reason why oil companies should pay a different price from other sectors for the same goods or services".