By Innocent Anaba
Babalola's Law Dictionary, a compilation of 2130 judicially defined words and phrases by the Court of Appeal and Supreme Court since 1955, has been published.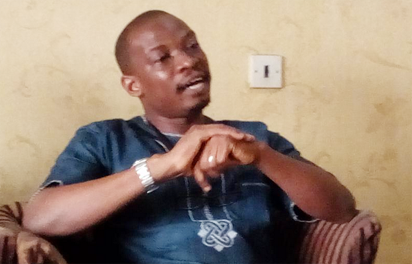 The compilation edited by Olumide Babalola combines the appellate courts' reliance on definitions from Black's Law Dictionary, Stroud's Judicial Dictionary, Words and Phrases Legally Defined, 2nd Edition, The Oxford Advanced Learner's Dictionary, The Webster's Dictionary, Chambers 21st Century Dictionary etc.
The book makes reference to the cases where the words and phrases were defined;   "it is indigenous and addresses the peculiar circumstances of the Nigerian legal firmament and it is the only Nigerian book that has over 2000 defined words and phrases."
Babalola, a Lagos-based consumer rights lawyer has four law books to his credit.
Meanwhile, the book will be launched with a competition for young lawyers, with post- call from 0 to seven. The 1st prize is N250, 000 cash plus one year subscription of electronic law report. The  2nd prize is N150, 000 plus hard copies of law reports, while other participants will get  consolation prizes including practice books and journals.
Speaking on the book, Babalola said: "In a bid to deepen the culture of reading and knowledge of legal terminologies among young Nigerian lawyers, we have set up this annual national quiz competition strictly for the participation, benefit and welfare of young lawyers between 0 and 5 years post call.
"Objectives include to deepen the knowledge, study and discourse of legal terminologies among young lawyers;  Serve as another platform for continuing legal education among young lawyers;   reward the study and improved knowledge of legal terminologies among young lawyers.
"For one to be eligible, he or she must have been called to the Nigerian bar;  have paid Bar practising fees for 2018;  have paid NBA dues for 2018; have purchased a copy of Babalola's Law Dictionary since all questions shall be set there from.