By Abdulwahab Abdulah
Socio-Economic Rights and Accountability Project, SERAP, has called on the United Nation Security Council, to declare the incessant killings by heardsmen in some part of the country as an act terrorism.
To this end, the body has requested that the UN council and its members should as a matter of priority hold an urgent special session on Nigeria and visit the country to engage the government to end the continuing killings and destruction of property by suspected herdsmen across Nigeria, particularly in the North-Central of the country.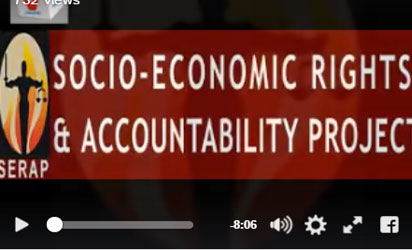 In a statement signed by its deputy director, Timothy Adewale, SERAP, expressed big concern for the incessant killings which it said has affected women and children and that " the attacks by herdsmen have uprooted families, destroyed communities' socio-economic activities, and taken away their livelihoods and common heritage.
It noted that the attacks, "undermine the very purposes and principles of the UN Charter. If not urgently combated, such attacks may rise to the level of threat to international peace and security. SERAP notes that the first 'purpose' listed for the UN is to maintain international peace and security, and to that end: to take effective collective measures for the prevention and removal of threats to the peace."
Asking the Council to: "treat the atrocities by herdsmen as terrorist acts, in line with the UN Security Council resolution 2349 (2017), which addresses Boko Haram's presence in the Lake Chad Basin and calls on all states to combat all forms and manifestations of terrorism", SERAP added, "Declaring attacks by herdsmen as terrorist acts would help make up the authorities to seriously address the threats posed by herdsmen and combat the crimes against humanity being committed against Nigerians."
It stated that the government of President Muhammadu Buhari "is failing to uphold its responsibility to protect the citizens from increasing atrocities by the herdsmen, which if not urgently addressed would pose serious threat to regional peace and security, and by extension, international peace and security. The Security Council must act now to protect Nigerians, including women and children, if the Council is not to be accused of failing the people of Nigeria."