By Onozure Dania
Lagos—An accountant, Adelani Afolabi, who was also a former treasurer of the Parent- Teacher Association PTA, at Queens College, has slammed a N50 million, 'libel' suit against the chairman of the PTA, John Ofobike and 11, others before a Lagos High Court, sitting in Igbosere.
Joined as co defendants in the suit are Vice Chairman, Yetunde Shittu; probe panel chairman, Tajudeen Oyekunle Amodu and PTA members including Victor Onukwe, Eyilayo Amodi, Catherine Temitope Nwadu and Martha Ezeh Nwafor.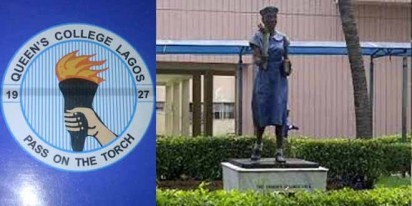 Others are Kingsley Okori, Oladejo Sarafadeen Abiodun, Okeke Chinyere Eucharia, Charles Amadi and the Incorporated Trustees of PTA, QC, Yaba.
Afolabi, in a statement of claim through his counsel Rotimi Igbayiola, who was a  PTA treasurer between 2013 and 2016 averred that he and members of the Exco in which he served were witch-hunted and defamed by a probe panel consisting of the third to 10th defendants.
He said: "I was invited by the probe panel but was not allowed to offer any meaningful explanation as to my roles as the treasurer between 2013 and 2016.
"On July 9, 2017 at the Annual General Meeting of the PTA of Queen's College, the report of the said probe panel was circulated among dignitaries and parents where I was personally defamed and described as fraudulent by the defendants.
"After the said publication I forwarded a comprehensive report of the financial activities of tenure under review to the Chairman of the Fact finding Committee who is third defendants in this suit and asked him to publish a retraction."
He said that contrary to the committee's allegation that there was no proper documentation of activities during their tenure, proper records were kept.