Infinix Zero 5
Infinix Zero 5, one of the latest phones in the market, launched November, 2017, is now available at Microstation stores.
The device, which is credited for being a high sensitivity phone, is fitted with e-compass, proximity, gyroscope, light and G- sensors. The gyroscope or gyro for short, in mobile phones is used to detect the orientation of the phone. It adds an additional dimension to the information supplied by the accelerometer by tracking rotation or twist. This, as well as the other mentioned sensors, adds to the ease of usage of the phone.
It comes in red, gold and black colours and with N102, 000 you can own the Infinix Zero 5 with a massive 4,350mAh battery capacity. The device also comes with a super sized 6GB RAM that not only allows intensive and extensive use, it secures against sudden crashes associated with heavy simultaneous apps usage,  which some laptops cannot boast of having. This is backed by a 64GB internal memory that is expandable to 128GB. Camera is 16MP with a 13MP optical zoom.
On a general note, it is advisable to stay within the expandable ROM specifications so mobile devices do not develop fault or worse, crash.
itel S32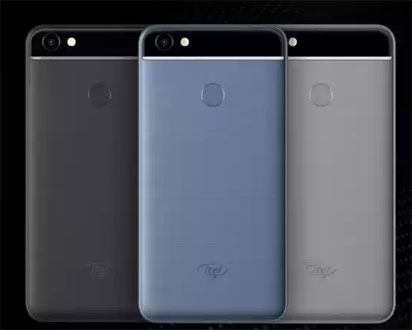 Described as an ideal Thank God It's Friday, TGIF, phone, the itel S32 seems apt for today's Valentine festivities. The dual base speakers serve for a mini party, just as its low light settings allow for taking selfies in dim light. Furthermore, its wide angle camera makes selfies with friends seamless.
Itel S32 is fitted with an Android 7.0 (Nougat) operating system, a 5.5 inches screen,  3G network, a Quad-core 1.3 GHz processor, 1GB RAM, 8 MP back camera and 5MP front camera. Its 16GB ROM is expandable to 32 GB and it has a whopping 3000 mAh removable Li-Ion battery to support extensive usage. Security can be by fingerprint.
With N32,500 the itel S32, which is available in Slot stores nationwide,  can be used to not just wow a loved one but also show love to oneself.
Zealot S1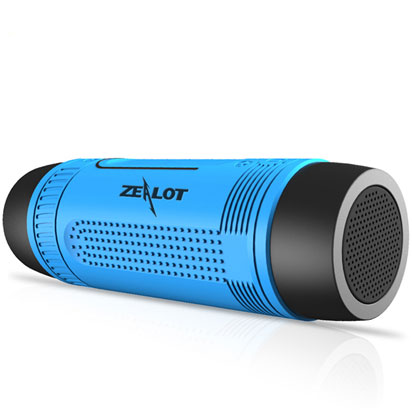 The average Nigerian needs a flashlight and a charged phone. The average youth likes to have music handy, a charged phone and blasting music are sometimes non-negotiable, hence, the Zealot S1.
Described as a dope product with nice and loud beat, by consumers,  this Bluetooth speaker goes several steps ahead to not just be water proof and impact-proof, it is also affordable with a minimum of N5,000. Consumers went a step further to describe it as a product that gives more for less, a really handy product.
Zealot S1 which is fitted with 4000mAh battery, Bluetooth speakers with a transmission distance of 10 meters, Mp3 Player, FM radio, auxiliary input, memory card slot and a powerful built in flashlight, is available on Jumia and Konga online stores and retail outlets nationwide.