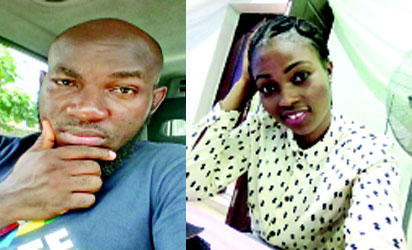 By Juliet Ebirim & Adetutu Adesoji
This is a huge slap on the faces of Nigerians – Caleb Onyenso, Social Media Analyst
It is such a shame that in a country where the present administration keeps talking about fighting corruption, the same corruption keeps coming in different forms.
About N36 million was allegedly swallowed by a mysterious snake which no one saw. My question is how could they leave such an amount of money in the office in this age of banking?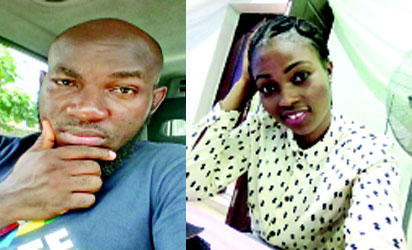 Last year before the present JAMB administration, it was reported that the board had never remitted more than three million naira to the nation's consolidated revenue coffers but then a new administration came in and remitted 8 billion naira, so who is fooling who?
The reasons they give for looting are always a joke and a big slap on the faces of Nigerians. Today, it's a snake swallowing money and if the issue is swept under the carpet, who knows another animal that will swallow money in the future?
We are being taken for fools – Tolulope Akinrinde, Student
It is hilarious that a snake would swallow N36 million. How big could the snake be for it to swallow such a huge amount of money? In my opinion it is impossible for a snake to swallow that amount of money except it is a human in the guise of a snake (with the use of sorcery or something, this is Nigeria and anything is possible with metaphysical powers). I would say Nigerians are being taken for fools. The masses are regarded as people who can be given any news to swallow hook, line and sinker.
Snake could be figurative  – Raphael Onwe, Banker
Obviously there's something she's concealing. That's why she had to use the figurative expression (snake). She should be thoroughly questioned by professionals who can make her spill the beans. But it's a sorry case we might not have such capable hands in Nigeria and if she insist on not talking, then she should be prosecuted.
If rats can chase the President from the villa, then it's possible – Ufuoma Ethor, Economist
Nothing seems impossible in Nigeria anymore. If rats can chase President Buhari from the villa then a snake swallowing N36 million is possible. But it's all a smoke screen and a lie.
The official should be sacked and jailed – Olumide Shokoya, Music Producer
This is an insult to Nigerians. What kind of snake would swallow such a huge amount of money and crawl out easily, a python or an anaconda? How would a snake crawl into where N36 million is kept without anyone noticing?
This matter should not be handled lightly because it is a big disgrace for an educated person from an educational body like JAMB to say that a snake swallowed N36 million. The woman should be sacked and jailed and EFCC should be invited to investigate the matter.