By Kabir DanKatsina
BIRNIN KEBBI—PEOPLES Democratic Party in Kebbi State has condemned the three years administration of All Progressives Party, APC-led administration of Governor Abubakar Bagudu.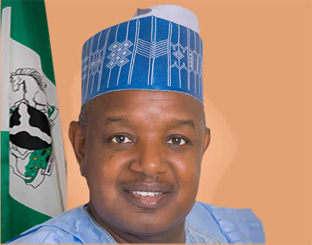 However, in a swift reaction, APC's Publicity Secretary, Alhaji Sani Dododo, dismissed the claims, saying PDP is acting like the sufferer of self-inflicted injuries that it is.
Speaking at a briefing in Birnin Kebbi, the state PDP Chairman, Haruna Sa'idu, said: "As far as achieve-ments is concerned, there is nothing this government, under Bagudu, has recorded in all sectors.
"What we witnessed is monthly sharing of the state's funds among government's officials, relatives and well-wishers."
He said the anchor-borrower programme, renovation projects and award of some contracts by Bagudu's government were all substandard, which have became a worrisome topic of discussion by people in the state.
He called on the people in the state to remain calm, as PDP in the state is mapping out strategies to capture the governorship seat and then the state will witnessed changes that will better to their lives.