By Ediri EJOH
Stakeholders in the gas sector have raised alarm over the continuous hike in tariff on the liquefied petroleum gas, LPG product, decrying the high price on LPG equipment which acts as a disincentive for investment.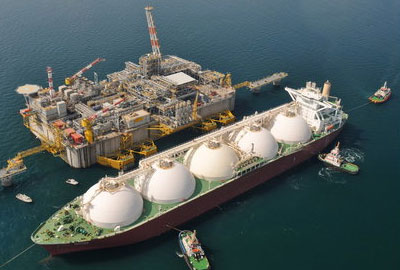 Speaking at the Ninth Annual General Meeting, AGM, of the Nigeria Liquefied Petroleum Gas Association, NLPGA, the Programme Manager, National LPG Expansion plan, office of the Vice President, Mr. Dayo Adeshina, reiterated his disappointment on current tariff hike bedeviling the LPG Sector.
He said, "We are disappointed that despite the numerous interactions with the Ministry of Finance on high tariff, LPG was conspicuously omitted from the list of sectors that benefitted from reduced tariff for which we promised to meet with the appropriate authorities again to seek out ways to address the issue.
"The fact is that the price of LPG equipment was still high which acted as a disincentive for investment."
He also reeled out the numerous challenges faced by the LPG sector, which were not limited to the high tariff but also  infrastructure, (e.g. non-functional cylinder manufacturing plant, jetty constraints).
In an interview with Sweetcrude, the Chief Corporate Affairs Manager, Lawal Taofeek, called for the removal of duties and levies on imported LPG equipment, adding that "It is one of the problems plaguing the sector.
"My opinion is for removal of duties and levies on imported LPG equipment. It is one of the problems plaguing the sector. Tariff on imported equipment like accessories regulators and cylinder valves are on the high side and their attendant cost could take as much between 30 -35 percent of the value of such equipment.
"The issues of tariff on LPG components are very critical and if addressed would make LPG cheaper and affordable. LPG growth is not about any subsidy by the government but a look at the fiscal policies affecting LPG imported components.
"The issue of gas terminals has been handled with the increased construction of gas depots across the country. For example, NIPCO recently commissioned the largest LPG project in Africa with a capacity of 5,000MT. It is the biggest single LPG project across the Sahara, thus making NIPCO the biggest LPG storage facility with a combined capacity of 9,800 MT."
He stated that: "The benefits derivable from LPG are awesome and the situation of Nigeria as a gas province thus making supply not a problem is also a sine qua non to the encouragement of the populace to use gas as cooking fuel.
"Since NIPCO commenced its gas business in 2009 with the construction of the biggest LPG storage (4,800 MT) as at that time, we have always had at the back of our mind that one of the hindrances to the use of the product are the accessories (cylinder, burners, regulators etc), hence our decision to donate regularly these accessories to women and the men folk too as part of our social investment in the area of encouraging use of LPG as cooking fuel.
"Since 2008 we have continuously been offering free gas accessories to the populace. It is one of our cardinal policies as a reach out event and also part of giving out to the people under the aegis of corporate social; responsibility initiatives."