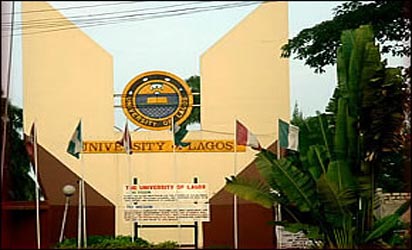 LAGOS State University will hold a three-day expert-studded national workshop on grant-writing and administration next week, from February 12 – 14, 2018.
The workshop is set against the backdrop of the quantum transformation of the Nigerian tertiary education system which has seen a great increase in the number of universities with public and private-owned institutions locked in some healthy competition. The phenomenal rise has also engendered a struggle for scarce resources for the management of the institutions and a hunger for innovative ways to meet the shortfall.
The workshop focuses on the deficit of research capacity and motivation in our universities with a view to building the capacity of our academics to attract research grants through sharing information with international and national resource persons on research grant-writing, academic network-building and university administrative support for grant management.
The workshop has as its objectives, the creation of  awareness on the need for practical nurturing and harnessing of untapped research potentials of Nigerian academics and universities; contribution to the development of a culture of research grant-writing and administration in Nigerian universities; assistance to improve the quality of academic and student experience in Nigerian universities.
 Grant Management/Administration: Institutional and Human Resource Challenges, Grant Writing: Partnership, Collaboration and interdisciplinarity, University-Industry Relations in the Era of Innovation Hubs: Managing Expectations, Optimizing Opportunities, Crafting Winning Research Budget: Fundamentals, Research Ethics Certification and Administration: Best Practices and Funders' Experience: Contextual Reality of African Research.
The workshop's target audience and beneficiaries are researchers, academics & post-graduate students encompassing a mix of post graduate students (Master, doctoral and post-doctoral), entry, medium and advanced career academics (Lecturer I & II, Senior Lecturers, Associate Professors/Readers, Professors, and other categories of researchers) from federal, state, private universities and other tertiary affiliated or non-affiliated research institutions in Nigeria. Also, university administrators spanning all levels or cadres such as Vice Chancellors, Deputy Vice Chancellor, Registrars, Bursars, and their principal officers, Deans, Heads of Departments, Faculty Officers, Finance Officers, Project Managers, Research Officers – all who have direct mandate for supporting and managing research, are targeted stakeholders of interest. And not the least, education policy makers and funding agencies covering such institutions include the National Universities Commission (NUC), the Technical Education Training Fund (TETFUND), federal and state ministries/departments of education, NGOs, Foundations, Think-tanks to mention but a few.
To the deliver the above is a strong faculty of seasoned grants makers/administrators and renowned academics. The list includes Mr. Innocent Chukwuma, Director, Ford Foundation (West Africa); Dr. Olayinka David-West, Lagos Business School; Professor Abiodun Adewuya, Lagos State College of Medicine; Mr. Oladayo Olaide, MacArthur Foundation, Africa Office;Mr. Bankole Oloruntoba, Nigerian Incubators and Innovations Network, Abuja; Professor Adebambo Adewopo (SAN), Nigeria Institute of Advanced Legal Studies; Professor Olabisi Aina, Obafemi Awolowo University; Professor Chidi Oguamanam, Open African Innovation Research (Open AIR); Professor Nagla Rizk, American University, Cairo, Egypt;Ms. Nancy Warner, Open AIR/University of Cape Town; Professor Chidi Odinkalu, Open Society Justice Initiative, Abuja; Dr. Isaac Rutenburg, Strathmore University, Nairobi, Kenya/Open AIR; Professor Caroline Ncube, University of Cape Town, South Africa/Open AIR; Professor Oye Gureje, University of Ibadan; Professor Erika Kraemer-Mbula, University of Johannesburg, South Africa; Professor, Jeremy de Beer, University of Ottawa, Canada/Open AIR and Dr. Lucy Abrahams, the LINK Centre, University of Witwatersrand, South Africa.
Importantly, the workshop benefits from resource persons drawn from local and international entities and partners, including renowned Nigerian academics/researchers and our partners from the Pan-African Open African Innovation Research (Open AIR), and their affiliate institutions from Canada, South Africa, Egypt, Kenya, etc. Others are Nigerian and African Diaspora academics and international research grant and funding agencies and research centres of excellence.
Prof. Epiphany Azinge (SAN) and former Director-General of Nigeria Institute of Advanced legal Studies is expected to deliver the keynote at the opening ceremony. Without doubt, the workshop, timely at this time of capacity deficit in Nigeria's tertiary education, promises to be knowledgeably rewarding.