By Ochuko Akuopha
OLEH—EX-MILITANTS under the aegis of Justice Group, have decried their alleged continued neglect by the  office of the Presidential Amnesty Programme, under Brigadier General Paul Boroh (retd).
Speaking with newsmen in Ozoro, Isoko North Local Government Area, Delta State, leaders of the group, self-styled 'Gen' Marshall Atake and David Owhegbe, accused Boroh of turning deaf ears to their efforts to be documented and integrated into the amnesty programme.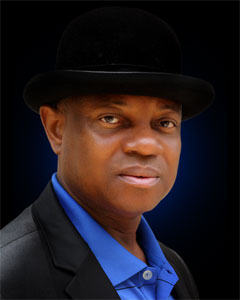 According to Atake, "We were among those that embraced the amnesty programme when the Federal Government came up with the initiative in 2011. Unfortunately, we and some other persons in the third phase of the amnesty programme were not integrated into the programme.
"We have made several attempts to draw Boroh's attention to this anomaly and had written several letters to him and travelled on countless occasions to the Amnesty Office all to no avail.
"We attended a public hearing at the Senate on October 6 and 7, 2016 where Boroh was directed to include us in the programme but up till now, nothing has been done in that direction."
He appealed to President Muhammadu Buhari to review the amnesty programme with a view to integrating former militants who are yet to benefit from the programme into it.