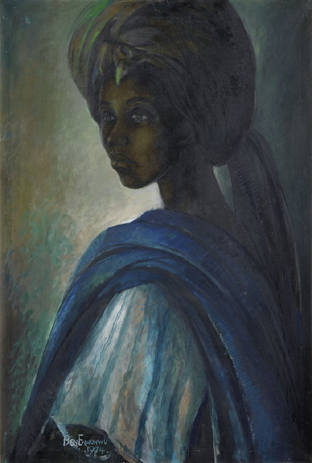 Tutu
By OSA AMADI, Arts Editor, and Chris Onuoha
Tutu, Africa's most celebrated iconic masterpiece painted by Nigerian renowned artist, late Ben Enwonwu, has been auctioned for One million two hundred pounds. The masterpiece's price was estimated at £200,000 – £300,000. The bidding took place both in London and Lagos simultaneously.
Tutu, a portrait of the Ife royal Princess Adetutu Ademiluyi painted in 1974, led Bonhams Africa Now sale in London on Wednesday 28 February at location 101 New Bond Street London at 5.00 p.m. London time, and in Lagos at Wheatbaker Hotel, Ikoyi, at 6.00 p.m. Lagos time.
The buyer of the painting, as at the time of this report, has not been disclosed. More detailed report later.