Rivers State governor, Mr Nyesom  Wike, has alleged that the All Progressives Congress, APC, in the state is preaching insecurity because it has nothing to offer the people of the state.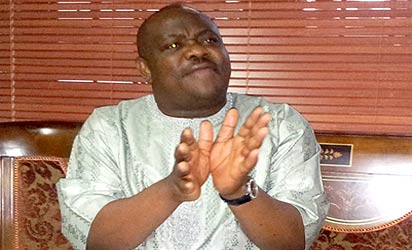 He wondered why the former governor of the state, Mr Chibuike Amaechi and Dr Dakuku Peterside could  magnify the issue of kidnapping and cult-related killings when the current administration in the state is tackling security challenges for the development of the state.
He spoke at Opobo, during the one-day sensitization programme for the people by   the Grassroots Development Initiative, GDI, at the weekend.
Governor Wike was represented by his Chief of Staff, Mr. Chukwuemeka Woke.
He said: "I recall that Amaechi was governor as at December 14, 2014 when 32 persons were murdered at Omoku.  The only reason they preach insecurity is because they have nothing to offer Rivers people. When they come to tell you that Rivers State  is not safe, tell them that the Rivers State Government is working to improve  the security of the state. "
He said  rather than preoccupy themselves  with preaching insecurity, Rivers APC  leaders should focus on explaining the failure of the APC Federal Government to fulfil its campaign promises.
Wike claimed the defeated 2015 Rivers State APC governorship candidate, Dakuku Peterside, in his recent appearance,  exposed his lack of commitment to Rivers State when he confirmed  that he had not attracted a single project or employment to the state.
The governor thanked the GDI for the sensitization of the people of Opobo-Nkoro on his  achievements   and the need to re-elect him in 2019.