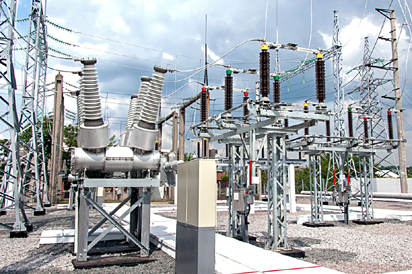 File
By Prince Okafor
Nigeria has been ranked as the second worst nation in power supply as power drops to 3,851 megawatts, MW.
The Spectator Index of the world's worst electricity supply in 2017, stated this in a report released by @spectatorindex twitter handle, yesterday.
Of the 137 countries examined in the report, Yemen ranked as worst electricity supply nations in 2017, followed by Nigeria, Haiti, Lebanon, and Malawi.
Ethiopia occupied the 37 position, while South Africa and Algeria occupied the 41, 45 positions respectively.
Meanwhile, the Advisory Power Team report showed that the national grid capacity stood at 4, 000 Megawatts, MW.
The report noted that the average power sent out by the Electricity Generating Companies, GENCOs, on the 14th of January, stood at 3, 851.06mw, down by 168.58mw, recorded the previous day, adding that the peak generation averaged 4, 425mw, down by 5.5 percent.
According to the report, "On January 14 2018, average power sent out was 3,851MWh/hour (down by 169MWh/h from the previous day). 1437.9MW was not generated due to unavailability of gas.
"0MW was not generated due to unavailability of line infrastructure, while 680.5MW was not generated due to high frequency resulting from the unavailability of distribution infrastructure. 290MW was not generated due to unavailability of water.
"The power sector lost an estimated N1,121,000,000 on January 14, 2018, due to insufficient gas supply, distribution infrastructure, transmission infrastructure and water reserves."
Consequently, a total of 63.1mw of energy was sent out from Omoku thermal power plant with a constraint of 16mw.
Alaoji National Independent Power Plant, NIPP, had a constraint of 240mw which affected the ability of the plant to generate commercial energy.
Energy sent out from Delta power plant on the same day was 340.76mw with a high-frequency constraint of 100 Hertz.
Jebba plant sent out 302.88mw of energy, while Shiroro had a water constraint of 290mw, along with high-frequency constraint of 95 Hz, limiting the sent out energy to 160.31mw, while Kainji dam sent out 359.49mw of power to the transmission company of Nigeria, TCN.