BY TOLULOPE ABEREOJE
Nollywood screen diva, Mercy Aigbe who started the year on a quite controversial note took to Instagram to reveal her desire and probably her prayer for another child.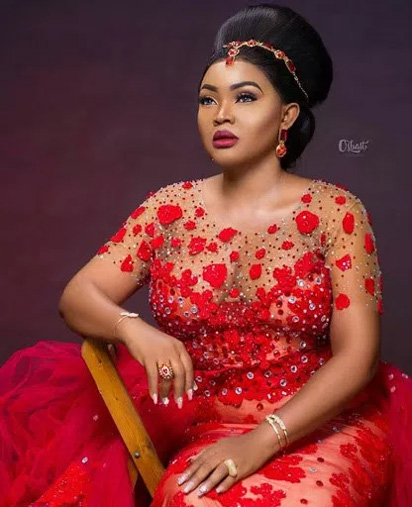 The 40 year old actress who has since gotten over the drama that greeted the controversial red dress she wore for her birthday photo shoot posted a picture of a very cute baby girl and said she would like to visit the labor ward once again to have another baby girl.
"Oh my ovaries! I might just try for another baby girl," she revealed.
Recall that Mercy's marriage was plunged into crisis early last year when she revealed that she was in an abusive relationship. This was followed by series of photos that served as evidence to her claims.
This revelation has left quite a number of questions on the mind of fans and critics alike as the mother of two is at the moment single since she hasn't finalized the divorce process with her estranged husband, Lanre Gentry.
Is she going to settle her differences with her estranged husband? Is there a secret lover? Is our cute baby coming through artificial insemination? Fingers are crossed!