The rate at which certain foodstuff are adulterated is alarming. You go to the market  to buy foodstuff and you are not sure of the quality of what you are buying. In the case of the palm oil, one may make mistakes by simply depending on the physical appearance of the oil. So some sellers add colourants, liquids and other chemicals to increase the volume and make it more attractive and appealing to buyers.
People can now check the quality of the oil they buy thanks to the invention by the Department of Applied Biochemistry, Nnamdi Azikiwe University (UNIZIK), Awka. They have devised a means of detecting adulterated red palm oil.
Excerpts
By Ebele Orakpo
WHY the device"Without regulation of standards for red palm oil production and marketing in Nigeria, adulteration of the product has become regular spectre at market stalls.
Red palm oil adulteration targets oil volume with liquid and solid additives while colourants are added to improve faintly coloured aged oil.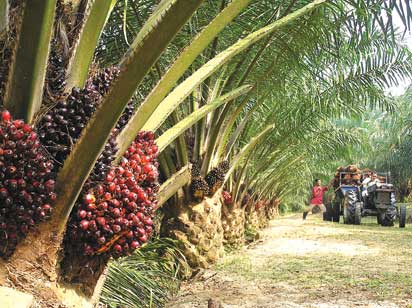 The red colour of palm oil is due to the presence of several tocopherol, tocotrienol and carotene. These antioxidant vitamins are not stable and are destroyed as a function of time or due to poor storage conditions," said the researchers.
Health benefits of palm oil
According to the researchers, good quality crude red palm oil is an important source of food nutrients that fight cancer, coronary diseases and diabetes. It then follows that consumers miss all these when they consume adulterated palm oil.
The Kit
"The simple and easy to use household kit targets the identification of additives to natural red palm oil by the application of a dot blot diffusion of oil on cellulose or glass fibre thin sheet. Samples without clear indication of adulteration are further subjected to cellulose sheet chromatography with a partially polar and hydrophobic running solvent."
The researchers said apart from detecting red palm oil adulteration, the kit is "also a deterrent to adulteration and creates the awareness for health and legal implications of adulteration.
"More parameters such as degree of oil saturation and vitamin load can be included in the kit for detailed red oil assessment."
The kit can be used by households, hotels, food vendors, palm oil marketers and regulatory agencies.
Production/Cost.
Fibre glass/cellulose thin sheets and solvents are imported materials. Plastic tubes are locally available.