DearBunmi,
I've been with my partner for 10 years, but we've never had any children. The thing is, he's drunk most of the time and is not nice to be around. I'm really fed up
with the relationship and want to leave. But how can I after all these years?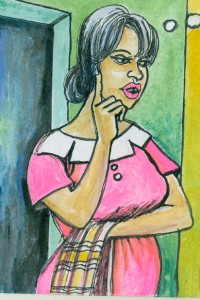 Anjola, by e-mail.
Dear Anjola,
Who's stopping you from leaving? Not children, as you haven't got any. Not your partner, who obviously doesn't care enough to make even the smallest effort.
The only person keeping you there is "you." You can choose to walk away and get a life.
It might be scary to make a new start, but you can succeed and you'll be much happier. It's your decision.