The Transmission Company of Nigeria (TCN) has said that about 159 power equipment containers of various power equipment abandoned by contractors are still stranded at various seaports across the country.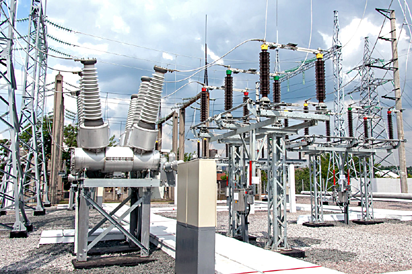 The Interim Managing Director/Chief Executive Officer, TCN, Usman Mohammed, disclosed this during a Power Dialogue organised by Nextier Power, a power consultancy firm, in Abuja on Wednesday night.
He noted that the company in the last one year, it had been able to clear 550 power equipment containers out of a total of 759 that were abandoned by contractors at seaports for several years.
"Most of the Original Equipment Manufacturers, OEM, abroad are interested in supplying equipment to Nigeria but they are not interested in participating in the implementation of projects inside Nigeria so they enter into contracts with some local people.
 "Most of the time, the equipment are shipped to the ports but the local parties do not clear them. And that is why the TCN has the highest number of stranded containers in the ports. Mohammed added.
Meanwhile, the daily briefing on the Nigerian Power Sector, released by the Advisory Power Team, from the Office of the Vice President, recorded a drop in power generation by 357 Megawatts, MW, to 3, 625mw.
According to the report, "On January 27 2018, average power sent out was 3,625MWh/hour (down by 357MWh/h from the previous day). Drop in generation was due to rising gas constraints
"2321.8MW was not generated due to unavailability of gas. 120.4MW was not generated due to unavailability of transmission infrastructure, while 526MW was not generated due to high frequency resulting from unavailability of distribution infrastructure.
290MW was not generated due to unavailability of water. The power sector lost an estimated N1, 564,000,000 on January 27 2018 due to insufficient gas supply, distribution infrastructure, transmission infrastructure and water reserves."