Chairmanship candidate of All Progressives Congress, APC, in Okpe Local Government Area, LGA, Delta State, Mr. Eric Afe, has rejected the outcome of the local government election held on January 6, 2018.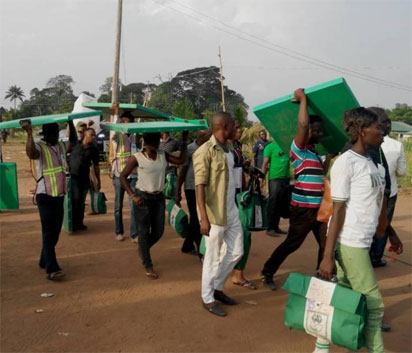 Afe claimed the exercise was marred by irregularities and violence as about seven members and agents of APC were shot and seriously injured.
He told journalists: "Though the election was peaceful in a few areas of Okpe, I can tell you that there was massive rigging, our members and agents were manhandled at the various polling units. As the APC chairmanship candidate in Okpe, I am calling on the Delta State Independent Electoral Commission, DSIEC, to cancel Okpe results and allow a fresh election."
Afe, who had expressed confidence to win the chairmanship election in a free and fair exercise lamented that the election in Okpe was not credible, and accused DSIEC of compromise.
He added: "I had promised the people quality leadership if elected, but their hope was dashed on January 6, as they were not allowed to cast their votes for me."