High Chief Owolabi Salis shouldn't have much to do in Nigeria, because the crust of his business is in the United States of America but his love for his people just wouldn't let him. This year alone, the international lawyer cum businessman has sponsored nothing less than three humanitarian projects for Nigerians, whose progress he's most passionate about.
The One Nigeria project, which he initiated three years ago was not by accident. The ebullient and indefatigable humanist foresaw the problem and made a move to forestall it.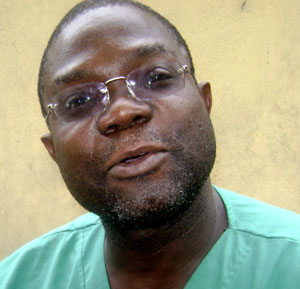 His One Nigeria Project which is activated in cultural rally and music concert on October 1, of every year has gone a long way in uniting different ethnic groups in Lagos, the most metropolitan State of Nigeria. It is particularly evident in the fact that the leaders of each ethnic group lead their people to partake in the rally every year
In the same vein, High Chief Owolabi Salis recently  initiated a skill acquisition programme to empower Lagos youths in more than thirty areas of specialisation. In fact this programme which kicked off in October of this year is expected to run till December and hundreds of Lagosians have already acquired skills to be productive in the society.