CAPITAL market operators have expressed divergent views on the plan by the Securities and Exchange Commission, SEC, to fragment the stock market.
The SEC had disclosed plan to fragment the stock exchange further to cater for small and medium enterprises, SMEs, in the country that are interested in listing but are encumbered by the stringent listing requirement of the Nigerian Stock Exchange, NSE, as part of efforts to drive equity listing in the stock market.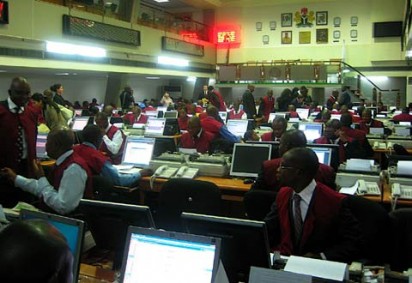 According to SEC, the process when completed would lessen the strident listing rules that have been hindering small companies from listing in the stock market.
However, operators who spoke to Financial Vanguard said that creation of multiple exchanges is not enough to propel listing, while others argue that it is the right step in the right direction.
According to Mr. Johnson Chukwu, Managing Director/CEO, Cowry Asset Management Limited, creating multiple exchanges would have little impact on the quest to get more companies to list. He noted that what is of utmost importance is for companies to have incentives for listing.
He opined that though it is good to have multiple exchanges, create different listing requirements for those exchanges and have lower standard of listing requirements, but ultimately, "shareholders are looking for liquidity for their stocks; they are looking for appropriate pricing of their stocks and access to long term funds. Those conditions must be in place to make for the buoyancy of those exchanges"
 Appropriate pricing of their shares
"We have had two tier market for a long time. We had a second tier market and we now have the ASeM that took over the second tier market and we have seen the performance of the AseM. The basic thing is not for companies to list, there must be incentive for listing and those incentives should include liquidity in their shares, appropriate pricing of their shares and ability to obtain longer term funds by virtue of being listed. These conditions must be in place for companies to signify to list irrespective of the number of exchanges you have.
"Unfortunately, because of the current economic condition, stock prices are not reflective of the intrinsic worth of the companies and shareholders do not have any compelling need to list their companies. So, until those conditions are in place when the stock market will reflect the intrinsic worth of the companies, stocks should be appropriately priced, the market will increase liquidity for those stocks, then listing will give companies opportunity to raise long term funds from the primary market, then multiple stock exchanges may not materially affect the number of companies that will list," Chukwu argued.
In his own view, Mr. Austin Okoye, Member, Channel Sales, Cordros Capital Limited, said the plan is not bad in itself, but the implementation stage might pose a challenge.
He observed that the SEC may not be toeing an unusual line, saying that it is the practice in other climes.
According to him, the creation of multiple exchanges as proposed by SEC would likely create competition among the exchanges leading to more efficiency and effectiveness. He further stated that it would engender more seriousness in corporate governance of the exchanges.
"Multiple stock exchanges will create an element of liquidity and transparency because whether the exchanges know it or not, they are competing in some ways and companies will have to look at which exchange that provide the best opportunity for them before deciding whether to list on NSE or any of the new ones that will be created.
"In the end, it will be good but a lot will depend on the management of all the exchanges, Okoye said.
He added that competition will also drive down cost and create opportunity for companies that are not eligible today to be listed on the NSE to access those exchanges.