NIPCO Plc said it is ready to partner with the federal government to improve access to Liquefied Petroleum Gas [LPG] as cooking fuel to the generality of Nigerians at affordable rates.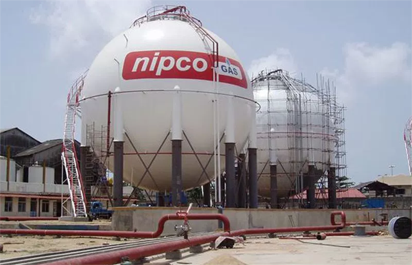 Managing Director , NIPCO ,Mr Sanjay Teotia, who  gave the assurance while presenting LPG accessories to public school administrators under the aegis of Apapa Local Education Authority  and some head teachers  in   Lagos said it  is one of the conscious ways of encouraging  the use of gas as domestic cooking fuel.
The presentation of the items such as gas cylinders and burners at the company's premises in Apapa also forms part of NIPCO's corporate social responsibility initiatives. Sanjay noted that this is not the first time the company is presenting free gas accessories to the populace citing the Auchi and Apapa community offer in previous years as part of the organization's out reach to boost gas usage among the populace.
He explained that more efforts would be made in the area of skids deployment to the company's stations across the country to facilitate users' access to cooking gas in tandem with federal government's drive to promote use of the product as domestic cooking fuel.