It has become a trend for desperate budding music acts to court media or public attention by stirring the hornet's nest at the slightest provocation to achieve fame and popularity.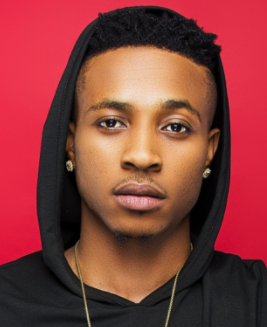 But for reggae-dancehall singer, Umoren Akanimoh Felix, better known as Sugarboy, it is more of confidence and total belief in himself rather than the desperate quest to gain stardom.
Speaking to Showtime in an exclusive chat, the fast rising singer who has been able to carve an enviable niche for himself in a very competitive industry boasted that he would be bigger than Wizkid, Bob Marley and later become the biggest artiste in the world.
"It's been a great year for me; particularly because it's the year I dropped my album and it's the year I really got to be known. I'm grateful to my label for that; it's hard work and with God's help I'll become the biggest music artiste in the world; not big like Wizkid but big like the late Bob Marley by God's grace", he said.
Speaking further, he bragged of how big he has become in less than three years of breaking into limelight.
"The Sugar Boy brand has been growing since 2015; I was unknown before 2014 but since 2015 it's been a growing brand, it's not an overnight thing. Sugar Boy is a force to be reckoned with; I'm the future, the same way they saw Wizkid back in the day when Bank W asked people to watch out for him, that's who I'm right now, by God's grace I'll be a music mogul in years to come."