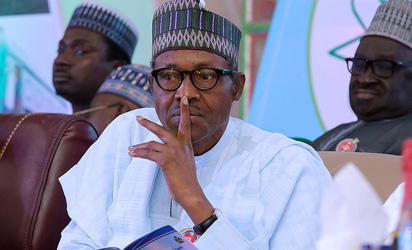 President Buhari
By Jimitota Onoyume
WARRI—The FEDERAL Government has been urged to commence work on the Ogidigben Gas Revolution industrial park flagged off  almost three  years ago by former President Goodluck Jonathan.
Executive Director, Oil Spill Victims Vanguard, OSPIVV, Mr Harrison Jalla, who spoke in Warri, Delta State, weekend, said that the nation was losing rich gas  deposits in the area with the delay in commencement of the project, adding that when  the place comes on stream,  it will shore up the  economic base of the country.
"Your Excellency,  for the third year running  after the ground breaking ceremony for the Gas Industrial City, Ogidigben, Delta State,  there is nothing to show in the project which holds the future economic potential of the country as the world is shifting to gas exploration," he said.
He  said that there were  foreign investors waiting to invest in the gas project, adding that if the Federal Government commences work on the project, investors will immediately come in.
"As stakeholders,  we are aware of foreign investors waiting with billions of United States dollars to invest in the project.  It is in the light of the above that we urge Mr President to intervene with the urgency it deserves to ensure prompt take off of the gas revolution industrial park project ."
OSPIVV further enjoined the Federal Government to resolve the seeming fight between the Nigerian National Petroleum Corporation, NNPC and the Nigerian Export Processing zone Authority, NEPZA ,  over which of the institutions should provide the " basic infrastructure for the project to take off. NNPC having done the initial clearing of the site and constructed a helipad before NEPZA came in to interfere with the progress the NNPC had made and as we speak, the cleared site has been overgrown with weeds and trees enveloping the helipad that was constructed."