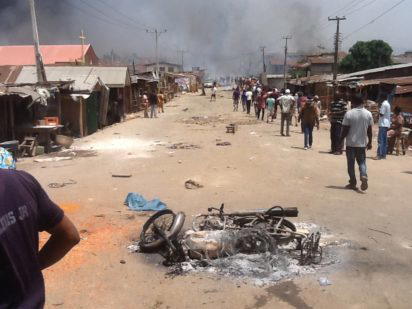 Communal clash
By Simon Ebegbulem
BENIN—WORRIED by the incessant clashes between Edo State indigenes and their Kogi State neighbours over border crisis along the Okene/Okpilla/Ogori axis in the past 20 years, the governments of the two states met, weekend, to find lasting solution to the problem.
The border crisis which had escalated due to the battle to collect revenues in the affected areas by the community leaders and youths, has claimed several lives over the years while property estimated at over millions of naira had been destroyed.
The deputy governors of the two states led members of their respective boundary committees, experts on boundary matters and traditional rulers of the disputed boundary areas to the high level discussion which took place in the ancient city of Lokoja, the Kogi State capital.
The Edo State team was led by the deputy governor of the state, Mr Philip Shaibu, while that of Kogi State was led by the deputy governor, Mr Simon Achuba.
In his opening remarks, Shaibu said: "The essence of this inter-state boundary meeting which can be regarded as a family affair is not only to douse tension in the Edo/Kogi boundary but also to seek the cooperation of the people of the two states along the border axis."
Shaibu recalled that during the administration of President Olusegun Obasanjo,  field exercises were  carried out by  boundary officials of Edo and Kogi States in conjunction with the office of the Surveyor- General of the Federation and the National Boundary Commission, NBC.
On his part, Kogi State deputy governor, Mr Achuba, stressed the need for  proper sensitization of the border communities to be carried out by both governments before any form of field exercise starts.