Apostle Uchechukwu Duru, the President, League of Shepherds, Nigeria, on Friday appealed to President Muhammadu Buhari to alleviating the sufferings of masses in 2018.
Duru made the call when his team of ministers presented an Award of Recognition for Humanitarian Services to a lawmaker, Hon. Victor Akande, in his office in Lagos.
"The priority of the Federal Government should be on how to alleviate suffering of the masses because no matter the economic situation people must be able to feed well.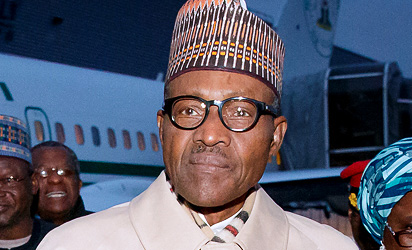 "The poor masses do not want to know how much we have in foreign reserve, but how they can eat and move freely, that is the language masses understand.
"People want to feel they have a father in the President. The priority should also be how to reduce unemployment by creating enabling environment for local and foreign investment.
"If the system can put regular food on the people's table, then other things will not matter much," he said.
On fuel crisis, the minister said: "The test of a leader is how he faces challenges, the current challenge of fuel scarcity will bring the best out of the President.
"This will help him to know the areas to adjust and we are already overcoming the challenge.''
On the award, Duru said: "We have seen the activities of the honorable member, we have seen that he required encouragement to do more in all he is doing.
"He has affected lots of people educationally and has helped the less privileged, as ministers of God we thought of giving him a flower now while he is alive to do more because nobody can pay him for all he is doing.''
Receiving the award, Akande expressed happiness and promised to continue with his humanitarian services as a representative of the people.
"It gladdens my heart to see some ministers of God recognise what I have done, it shows that people are watching us and assessing us.
"The award certainly is putting another heavy load on my shoulder, I will not rest, I will not stop but continue what God has called me to be doing,'' he said.
NAN
Subscribe for latest Videos