In this interview, Executive Director, General Business, Leadway Assurance, Ms. Adetola Adegbayi spoke on why importers should have insurance for their cargoes.
WHY is fake insurance still thriving in marine business?
The Nigerian Insurers Association, NIA, is working hard to come up with the marine module of the Nigeria Insurance Industry Database, NIID, so that marine insurance certificates can be verified online to get rid of fake marine insurance certificates.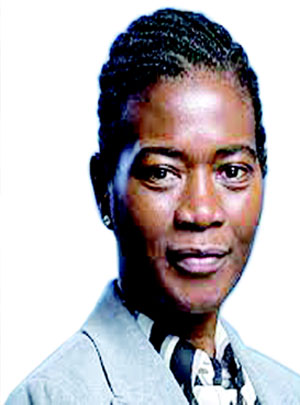 However, a lot of people are not aware that cargoes coming into Nigeria must be insured locally, consequently, people bring in cargoes into Nigeria without insuring them. If you check the requirements of the customs for goods importation, insurance is one of them.
But if you don't have insurance, what customs will do is to fine you. So when your goods arrive safely in Nigeria and customs ask for insurance and you don't have, the only thing is that your clearing agent will pay the fine for not having insurance and that fine goes into the coffers of government. Most people don't know that sometimes the premium is much lower than the fine. So people should know that instead of leaving themselves open to fine, they should just find out what the premium will cost them.
If the premium were to be more, you would say that you rather pay the fine, but people don't even know that sometimes the premium is actually less than the fine.
Uninsured loss data
And in some cases, some people don't want to pay the fine, which is why they go and get fake insurance.   Unfortunately if someone has not insured and has lost goods, what they do is put their hands on their heads, blame somebody that they fought with last week and it could be that the person mistakenly said something out of anger.
Not knowing that they could actually just insure and if there is a loss, they will collect their claims. So we see that a lot. But business people who really know the value of money will insure. We don't have uninsured loss data in the country.
Aviation insurance premium tends to be going up. Why is it so?
We don't manufacture aircrafts in Nigeria. Aircrafts are very expensive and because they are expensive, aviation rates are charged in dollars. Nigerian aviation business owners earn their income in naira but convert that money again to dollars to pay aviation premium. So if I were them, I will cry because at the end of the day, the bulk of their earnings will basically be going to insurers. In an environment where they are not earning dollars and they access their insurance price in dollars, it is a very difficult business environment.
Accordingly, the challenge of running business in a country where your assets are denominated in another currency is why they are crying out. Aviation premium may go up but that is about market cycle. Insurance is an international business and we have heard of aviation losses abroad. So anytime there is an aviation loss regardless of where the loss occurs, aviation underwriters that are affected might adjust their rates and once they do that it will affect us. There is a snowball effect of aviation losses. So when the losses start to go down, aviation rates will also go down. But in Nigeria, we are in double trouble because conversion to naira is a challenge.