•Calls for synergy between private security firms, government security agencies
By Ishola Balogun
Sam Olaniran is the Managing Director, CEO, Kings Guards Nigeria Limited, a well-known private  industrial security firm in Nigeria that has Chief Dele Fajemirokun as chairman. With strong presence
in all the 36 states of the country including Abuja, the top security firm which specialises in special investigation, personal protection, maritime security services, escort services, security equipment sales, training consultancy among others celebrated its 25th anniversary recently. In this interview, Olaniran calls for cooperation between private security operators and the government security operatives in the country.
Excerpts:
How we started
We started as a very small company when security issues were not taken seriously. Then, we could count the number of security companies around. We were not having so many of them, but the vision of the founding members kept us going and since then, it has been growing. Although we faced some challenges but we have been able to overcome them. If you are talking about three major security companies in Nigeria, Kings Guard will be one of them. At the risk of being immodest, everybody is trying to find out how we do what we do all the time. Again, we are blessed with people and staff who are very loyal and committed to the vision of the company. The workforce of any company is actually its greatest asset.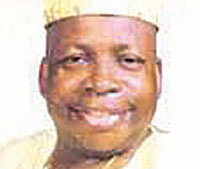 Challenges
The industry is about managing human beings, so, the workforce is the major focus of our activity. We train them and deploy them to various areas. Managing them against the backdrop that most of them are not happy doing the job, makes it more difficult. For most of them, security job comes as a last resort. Ordinarily, it was not a job they had preferred to do. They feel the society has not been fair to them by not providing them a better job of their choice, coupled with the fact that it is not a job that the society really respects. We have many of them who are university graduates and training and deploying them to various areas to do what they really don't like is a challenge. To make them happy, adapt to the system and encourage them to make a career in the industry is therefore a major challenge. Overtime, we overcome that because we make them realise that they can fulfill their dreams on the job no matter what.   A new staff can rise to become the General Manager. He can get scholarship to further his studies, because we provide local and international training for our staff. We believe, human beings can be turned around to become what they never imagined they could be. This can be done when they see love, care and honesty. This was how we have been able to overcome the challenge of the workforce who ordinarily did not like doing the job.
Another challenge is that the society does not care about security. Human beings don't value security. It does not make any meaning to them, they are not ready to pay for it, instead, they look for somebody to open and shut the gate. So, if they are not interested in it, they cannot pay for it. That is why the monthly wage is low in the industry. What we pay the guards is a reflection of what the clients pay us. Now, with the proliferation of security companies, there is stiff competition with some trying to engage in some unhealthy practices to stay in business. In spite of these challenges however, we have continued to be motivated by the ideals and vision of the founders which are service, humility and integrity. We care so much about service. Our customers are treated as Kings. They always want to be pampered, honoured. We humble ourselves as the loyal slaves to our clients. What gladdens me is the comment of most of our clients who always say that our performance has been our staying power, placing us above others. We have clients in all the 36 states of the federation including Abuja. We have been with the United Nation for over ten years now, we have been with the Central bank of Nigeria, CBN for over 20 years, with NNPC for 20 years as well as some other notable corporate organisations, including both government and private universities. We are also working with some of the international agencies in Maiduguri, Borno State.
Graduates as Guards
Like I said earlier, some percentage of our workforce do not like doing this job. The graduates fall under this category. No parent also will be happy that after sending their children to Universities and after graduation, they come out to be security guards. But the reality stares us in the face, with the notion of taking any job to survive. Some clients sometimes prefer university graduates, but we tell them, the graduates have to be well paid, the attraction must be good. When they apply for the job, it is not that they love the job, the fact is, they are not happy applying for the job. So what we do when they come in is to re-orientate them and show them the abundant opportunities in the security industry, train them on the core values and put before them opportunities to achieve greatness in the industry. We have built a staff who left here and became a General Manager somewhere, and a staff who became a branch manager of another security company and today he works as a top government security operative. The percentage of graduates coming in to apply for security guard jobs is however low, about 10 percent, but we do our best to ensure that they thrive on the job.
Tackling insecurity in the country
The government must be sincere to tackle the menace. I know government is about people, so , the sincerity must trickle down to everybody in government offices and parastatals fighting insecurity. Once the leaders and followers show absolute sincerity, then the fight against insecurity will be successful. We have a situation where the followers do not trust the leaders just as the leaders look down at the followers with contempt on security issue.
On collaboration with other agencies
There is a whole lot the private security can do to support the government security agencies, but there is no encouragement to do this. In my view, extending the hand of fellowship to private security agencies will be a wonderful way of tackling national insecurity. The police don't have enough men to police the country, but there are more private security guards all over the country. It is just to create a platform where they can work together and through which they can share intelligence. When the Boko Haram bombing started, some of our men got wind of some information which they shared it with some people. So, we need sincerity on the part of the leaders to fight insecurity. Right now, there is no regulated strategy of sharing intelligence with the security operatives in the country, what we do is based on personal relationship. But if there is a platform for this synergy, it will be better. This was what we have been advocating for, before now.
Celebrating 25th anniversary
This is the time we have to do more than what we have been doing in the last 25 years. We will continue to reappraise and improve all our services to our clients as we want to remain excellent in service delivery. As part of the activities lined up for the celebration of 25 years anniversary of this company starting on December 7, we will visit the less privileged and touch their lives. We will also reward our staff with various awards for long service and excellent performance.