Former U-17 and U-20 national team coach, Emmanuel Amuneke has said that today's match between the Super Eagles and Argentina goes beyond a friendly and as such the West African side should pay attention to every detail of the game.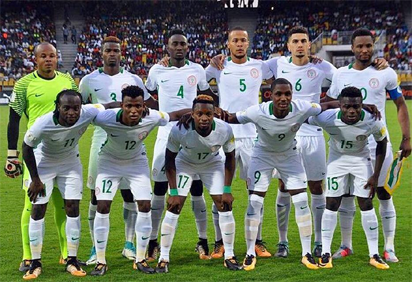 He has also backed youngster Francis Uzoho to shine with the Super Eagles.
"On the face value, it is a friendly match because there is no trophy on the table for the winner to take home", started the former FC Barcelona of Spain winger.
"But it is one match the Super Eagles should pay attention to all its details because aside national pride, it is one game that gives you a clear picture of what to expect during the World Cup in Russia next year".
Amuneke recalled that most times South American teams have posed stumbling blocks to Nigeria at the World Cup.
The former African Footballer of the Year posited that though Argentina struggled before securing the World Cup ticket, they boast one of the most intimidating collection of quality players in the world.
"It doesn't matter who wins. It doesn't matter who scores. What is important is for the Super Eagles to get to understand the sleek South Americans' style of play," he further told SCORENigeria
"How we can handle them without disrupting our own way of playing?
"Yes, we defeated them in a friendly, but did we make that count at the World Cup?
"South American teams always pose a threat for us especially at the senior level in competitive games and I think despite Argentina's collection of individual quality players, Super Eagles coaches should use Tuesday's match to further pick up technical details of them which is same as other South American teams as guide going into next year's World Cup in Russia".
The 2015 FIFA U17 World Cup-winning coach also spoke on coach Gernot Rohr's reported plan to give young goalkeeper Francis Uzoho his debut in the friendly against Argentina.
"That is the key element of friendly matches, giving opportunity to young players to see what they can offer," he said.
"I'm sure Rohr already has a picture of his World Cup team in mind, but he still has to take a look at other players, you never can tell.
"Uzoho is a good goalkeeper, and he is young. And keeping for a La Liga side like Deportivo La Coruna and doing well means he has some qualities.
"He was with us at the 2013 U17 World Cup in Dubai. If Rohr gave him an opportunity (against Argentina) that will be nice."