By Nkiruka Nnorom
Former Governor of Cross River State, Mr Donald Duke, has urged states to be more productive, saying the states see themselves as political rather than economic entities.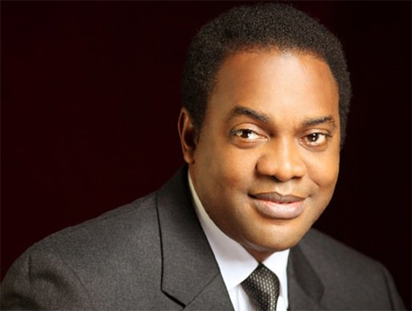 Speaking at the unveiling of National Competitiveness Report and Sub-National Index Report by National Competitiveness Council of Nigeria, NCCN, in Lagos, Duke said each state has enough resources to grow its economy rather than depending on the federal government.
He lamented that there is no master-plan to make states economic entities.
He said: "If you don't get the economics right, then governance cannot work. You cannot be competitive when you are not productive. The first thing is how do we get productive?
"So, we have a country, where a blessing (exponential population growth) is turning into a curse, because in the next three years, our population will be 200 million, yet all the productive indices are going down. Lagos may be crowded; every year, 750,000 new people come to Lagos to reside; the economy cannot support that. So if you don't get the rest of the country working, Lagos itself will collapse."
Duke noted that the President Muhammadu Buhari government has no business patting itself on the back on the basis of improving the economy, adding that the indices being bandied about are not real.
He said: "Just because it is easier for goods to pass through the port, that's no big deal. The point is what does each one of us add to the general well-being of the country? This country, for instance, has to grow at about 15 per cent annually, not in Lagos, but nationally for the next 10 years to absorb the numbers that are out of the economy.
"We are self-deceptive. We say that unemployment is 15 per cent. In other words, out of every 100 people, only 15 have no jobs. I think it is the other way round; only 15 have jobs and the rest 85 are living off the other 15."