By Onome Amawhe
Jaco Maritz has always had a passion for two things: distribution of information and business. Coming up, he's always had some kind of venture going. Starting out in the digital media sphere with Media24, where he worked on the online offerings of South Africa's well known newspapers; he quickly became editor of TradeInvestNigeria, a Nigerian publication, producing investment reports. Then, the passion for own venture crept in again culminating in the launch of How we made it in Africa, the award-winning pan-African business publication that shares insights into business in Africa. Aimed at a continent-wide audience comprising top business executives and foreign investors, How we made it in Africa has quickly become one of the most influential business publications across the entire continent with over 1,000,000 individuals visiting the website, and viewing in excess of 2,400,000 pages during the past 12 months. The site is now ranked as one of the world's top African-focused online business publications. With a horde of hungry geeks and big money investors online, How we made it in Africa is one of the most dynamic of a wave of business-focused news websites on the African market.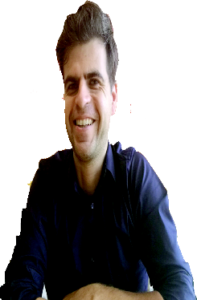 What's the story behind the How we made it in Africa concept?
How we made it in Africa was started in 2010 to offer something fresh in the African business media landscape. I started it by myself with very little money, initially operating from my apartment. Those early days were tough as we basically launched with a reader base of zero, which subsequently made it difficult to attract advertisers. Back then, people also didn't know what to make of a name like How we made it in Africa for a serious business publication. However, slowly but surely, we've grown the company into the diversified business information organisation that Maritz Africa is today. Looking back over the past seven years, it is certainly the most interesting, rewarding and challenging thing I've done in my life.
What does it offer in terms of business intelligence on the continent?
The purpose of the How we made it in Africa website is to provide insight into business on the continent. We highlight new trends, identify business opportunities and profile Africa's top business people and entrepreneurs. A few years ago, we also launched our Maritz Africa Intelligence (MAI) division, which operates at the intersection of research-based journalism, publishing and content marketing. MAI specialises in the production of thought leadership, white papers, case studies, reports and feature articles for our clients. We're also a shareholder in an innovative public relations company called SVW Communications.
What do you see as the main challenges of doing business in Africa?
Irresponsible governments and political leaders; insufficient and expensive air linkages between African cities; and prevailing poverty.
How have your offerings been received by the African market?
Although our work is never done, I believe we've given our readers a fresh and interesting perspective on business in the continent. In terms of advertising, as I mentioned earlier, in the beginning it was very difficult to sell our services as we had no track record in the market. But through persistence and tenacity, we've managed to land some of the biggest companies operating in the continent today. How we made it in Africa's advertisers include DHL, Rand Merchant Bank, EY, SAP, Vodacom, Standard Bank, Siemens, Bowmans, Business Partners, Phatisa, Sage and QuickBooks. Our Maritz Africa Intelligence division, which specialises in research and content marketing, has worked on reports, surveys and custom publications for clients such as PWC, Orange, Barclays Africa, the African Leadership Academy and Singapore's NTU-SBF Centre for African Studies.
Working closely with African corporates gives you a unique vantage point. What are some of the things you'd like to recommend to foreign investors wishing to do business in Africa?
Foreign companies and entrepreneurs need to stick to what they know and do their homework thoroughly before investing in Africa. A successful Tanzania-based businessman once described to me how foreigners frequently have a 'know-it-all' mentality and think they can make a success of any venture in countries where they have no experience, often only to see their businesses collapse. He said that many Western business people would probably be more successful in their projects if they made an attempt in the developed world, rather than in Africa, merely because they would be more "realistic" about it.
For example, if a foreign business person has an idea and want to invest specifically in Tanzania, he suggested the first thing they should do is look at the wealthy African and Asian communities living in Dar es Salaam, and ask themselves, 'Why hasn't someone else done it yet?' Certain communities have access to a great deal of capital that doesn't involve banks, there are no stringent investment criteria and therefore they can take advantage of opportunities quickly. So taking a deeper look into why someone else has not invested in the project you are interested in, could save you time and money in the long run. Generally, there are three reasons why others have not invested. First, they have tried and failed; second, they haven't tried because they knew it would have been too difficult; or third, the margins available do not justify the risk.
Foreigners shouldn't make the assumption that a product is transferable from the West to Africa just because it is not available locally – this could lead to disappointment. Foreigners should rather turn the equation on its head and think how the West and Asia can benefit from Africa in terms of products, services or investment opportunities.
 Is Africa truly a growing investment destination for foreign investors?
I think foreign investors are starting to approach the continent much more from a country or sector angle, with some territories and industries receiving more interest than others. For instance, banking and financial services (which includes everything from insurance to payments) continues to be a hot industry, while oil & gas and mining have obviously gone through a slump. From a country perspective, Morocco, Senegal and Côte d'Ivoire are attracting considerable attention, while investors have been put off by uncertainty in countries such as South Africa and Kenya.
What do you think are the dangers or pitfalls of this booming interest on the continent?
Perceptions of Africa have undergone a dramatic turnaround over the past 15 years or so. Because of strong economic growth since roughly the start of the century, a continent previously seen as a place of war and poverty became one of the world's hottest investment destinations.
I think one of the downsides of the whole 'Africa rising' story was that many people became a bit too enthusiastic. They were desperate to get a footprint in this last frontier as quickly as possible and sometimes neglected the business fundamentals. For instance, South African companies like Woolworths or Tiger Brands burnt their fingers in places like Nigeria because they didn't do their homework.
I think what we are seeing now is that foreign companies are becoming a bit more realistic about Africa. They are more cautious, which I think, in the long run, is better for the sustainability of these companies' operations and the continent's economic prosperity in general
What are the sectors to watch in 2018?
Food, water and technologies that digitize the frictions of capitalism.
 Now if you could time travel back to day one of your starting this business, what would you tell yourself?
Something I would've done differently was to start the business with a business partner. I think we could've grown a lot faster if I had a partner, just because entrepreneurship gets quite lonely sometimes and you feel in a way like it is just you fighting against the world.
But on the other hand, the reason why I didn't have a partner is this, when we started I had no idea how big this could be. I knew there was a good chance that I would be able to pay myself the same salary as the job that I left paid me, and the idea was to then take it from there and see what opportunities present them.