Some prominent Edo indigenes on Monday endorsed the initiative of the Nigeria Football Fans' Congress against illegal migration.
The Congress which was initiated to sensitise the youths on the dangers of illegal migration of Nigerians through the Mediterranean Sea and the Sahara, is led by Samuel Ikpea, National Chairman of the Nigeria Football Supporters Club.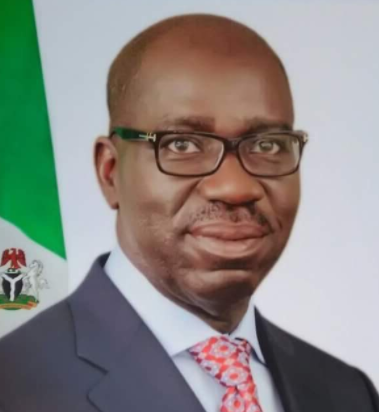 The bodies of 26 Nigerian women were recovered at sea by a Spanish warship, Cantabria, on Nov.6.
The victims, who are mostly teenagers, aged between 14 and 18, are believed to have been sexually abused and murdered as they attempted to cross the Mediterranean Sea into Europe.
Following several rescue efforts, their bodies were discovered in a Spanish warship carrying 375 migrants and the dead women, 23 of whom had been on a rubber boat with 64 other people.
The women's bodies were being kept in a refrigerated section of the warship. Most of the 375 survivors brought to Salerno, Italy were sub-Saharan Africans from Nigeria, Senegal, Ghana, The Gambia and Sudan.
The pioneer chairman of the Nigeria Premier league Board, Chief Oyuki Obaseki, who received Ikpea and his team, condemned the rate of human trafficking in Edo and other parts of the country.
There are no greener pastures in Europe, America or anywhere in the world. Nigeria is your home, join hands to build a better Nigeria." the chief was quoted as saying in a statement by the Supporters Club
Obaseki, who is the Ohe of Benin Kingdom, assured the congress that he would discuss with Gov. Godwin Obaseki to buy into the programme.
The Congress also visited Frank Ilaboya, Chairman of the Edo State Football Association, who commended the it for the laudable campaign against illegal migration of youths, especially from Edo.
Also, it was a carnival-like atmosphere at the Palace of King Otadeferua Edward of Ejere kingdom, Jesse in Delta, who also condemned the menace of illegal migration.
The King, who threw his weight behind the campaign, called on the Delta and Edo governments, corporate bodies and well-meaning individuals, to join hands to ensure the success of the programme.