By Princewill Ekwujuru
The Group Managing Director of Agile Communications, Rufai Ladipo, has said that healthy and competitive Small and Medium Enterprises, SMEs, will create wealthy and vibrant economy for Nigeria.
Speaking at the media conference to launch the median edition of SMEs Brands and Conference 2017 themed: 'Unlocking business growth through branding', held in Lagos last week, Ladipo said, "They form the foundation on which a lot of world economies are built and currently generate a significant percentage of Nigeria's Gross Domestic Product- GDP.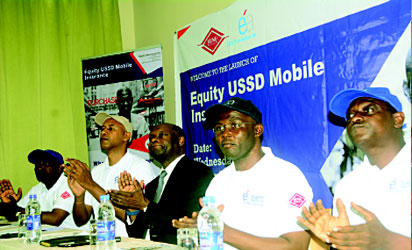 According to a recent research, SME employees account for around 85 per cent of the total workforce in Nigeria, which is a wide margin compared to the rate with large enterprises.
Having been disposed to this information, Ladipo urged both public and private sectors to channel their resources towards educating and facilitating these ventures to realise their full potential to the benefit of the entire public
He said, in keeping with this picture, the 2017 edition of the SME Brands Conference and Expo will focus on exploring and leveraging the various techniques of strategic business communication and establishing a distinct brand identity, and exploiting the media to achieve the desired positioning.
"The subject of branding has been identified as a key factor in determining the viability of SMEs, as countless surveys and analysis give credence to the speculations that the rapid collapse of many ventures can be attributed to the consistent disregard for brand building," he said, adding that "this is also while acknowledging other contributory factors such as budget and capacity"
Mrs. Bolajoko Bayo-Ajayi; Managing Director/CEO Purple Pearl Consulting, one of the organisers of the event, said, typically, when SMEs are discussed, financing, capacity building and infrastructure are the areas of concern for the stakeholders.
According to her, for the SMEs to effectively fulfill their role in the economy, branding is an idea that they need to embrace.
"The day to day business of managing a brand gives them the impression that branding is what you do when you have time or better still, they believe that once they have a logo, they are branded which is far from the truth."
This conference is focused on equipping SME businesses to leverage the power of brand building to unlock growth. This conference will deliver valuable benefit to businesses looking to build a strong platform upon which their businesses can drive long term sustainability and growth through the acquisition of insights, tools, practical applications, and hands on experiences of our speakers and valuable networking, Bayo-Ajayi stated.
She said that it is on this premise that AGILE Communications and Purple Pearl Consulting is coming together to bring to bear our diverse experiences and expertise working with SME businesses."