Awka – A consortium of election observers in Anambra has commended the smooth and peaceful conduct of Nov. 18 governorship election in the state.
The observers – Independent Service Delivery Group (ISDMG) and the Nigeria Civil Society (NCS) – made the commendation in their separate news conferences in Awka on Sunday.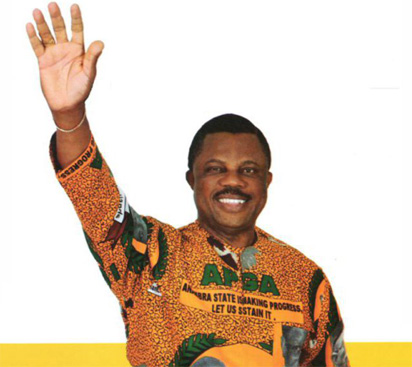 They also commended the Independent National Electoral Commission (INEC) for early distribution of materials and officials to the local government areas for the exercise.
Dr Chima Amadi, Executive Director of ISDMG, however, said that there was late arrival of materials in some places.
Amadi, however, commended INEC for early arrival of materials and timely commencement of voting in most parts of the state.
ISDMG boss, however, expressed concern over wide spread reports from field-observers indicating vote buying and inducement of voters and security agencies by political parties and their agents during the exercise.
"Reports from our observers in the field on the widespread open selling of votes by citizens cast a major slur on the integrity of the votes.
"The trend of vote-buying which has become a major feature of recent elections, sadly repeated itself in Anambra.
Also, Mr Clement Nwankwo, Convener of Nigeria Civil Society Situation Room, in his interim report, also noted buying and selling of votes by political parties and electorate during the election.
Nwankwo, however, commended the manner security operatives on election duty in Anambra discharged their duties with utmost civility.
He noted that there were initial delays in INEC deployment of personnel for the elections as well as delay in transporting materials to the Polling Units.
Nwankwo also said that the secrecy of voters was compromised in some instances, adding that cubicles were displayed openly thereby depriving some voters the right to exercise their franchise freely.
"Situation Room is also disappointed with political leaders in the state whose conduct, carriage and disposition encouraged blatant buying and selling of votes to their citizens.
"This emerging impunity of vote-buying appears to be a dangerous trend in our elections and needs to be addressed urgently.
"However, the widespread fear of over-policing of the elections by the security services did not manifest.
"We note the weakness of the deployment plan of the Police, particularly in the rural areas.
"We also note that the perennial inadequate provision for the welfare and salaries of police personnel also re-occurred.
"However, we note that the policemen conducted themselves in a non-intimidating and civil manner.
"Observers did not however report any unsavoury incident of police unprofessionalism. We note proper conduct of the military on the major roads during the election.
"It was observed that across the state that voting cubicles were positioned in ways that compromised the secrecy of voting.
"There was no standard or consistency with regards to setting up of the polling units," Nwankwo said.
Nwankwo advocated better welfare for NYSC members and other officials in the exercise, including the police to enhance their effectiveness in future exercise.(NAN)