Associates of Senator Rabiu Musa Kwankwaso (RMK), a former governor of Kano State, converged in Oriental Hotel, Lekki, Lagos to celebrate his 61st birthday. The associates were drawn mainly from Lagos and the South-West. Also in attendance were representatives of the National Association of Nigerian Students (NANS).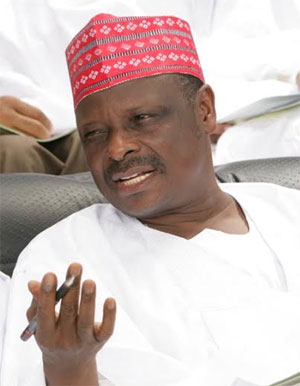 In her welcome address, one of the organisers, Mrs. Fisher Thomas, disclosed that the party was organized to show love to a man who had become a strong advocate of national unity. "We would have opted for a big party but we are doing a cocktail because the celebrant is not a party man. He does not go out at night. He is an easy going, simple family man", Fisher added.
Ladipo Johnson, a Lagos lawyer, also present at the event, said the essence was to bring Nigerians together and rejoice with a man who is very well accepted all over Nigeria. Dignitaries at the event include Chief Bolaji Ayorinde, Senator Omoworare, Honorable Yusuf Danbata, Alhaji Idi Farouk, Senator Gbenja Ashafa, Honorable Garba Michael, Honorable Bode Mustapha, Engineer Abubakar, Alhaji Tajudeen Oyeleye, Dr.Ajibola Raheem, Mrs. Tokunbo Edun,
Mr. Wale Ajao, Engineer Owolabi Solana, Barrister Demola Animashaun and Dr Ajibola Raheem.