By Ayo Onikoyi
Just when the dust is beginning to settle over sexual harassment allegations against Hollywood veteran actor, Bill Cosby, who over fifty women accused of sexual assault, another Hollywood big boss, Harvey Weinstein is on the spot for the same crime.
More than two dozen women have come up to accuse the movie mogul of sexual predation spanning decades of years. Though Harvey has since been fired by the board of his company, The Weinstein Company, but this has not in any way stopped more women coming out to tell their own gory stories of how Harvey violated their honour as women.
Adding more fuel to the raging fire already consuming the movie mogul, were accusations from first rate actresses, Gwyneth Paltrow and Angelina Jolie. Both corroborated the stories of other women on sexual excesses of Weinstein.
A great Democratic Party donor, Harvey, who has friends in high places, has found out that even powerful friends become powerless in some situations. The Obamas, the Clinton's, who benefited greatly from Weinstein's millions during their separate presidential campaigns, have all disowned him, castigating in strong terms, his unforgivable crime against women.
As one respondent observed, there are many more Weinsteins still hiding in the shadows because women they have violated, don't have the courage yet to speak out. And as one person said, the crime would only stop when more women speak out.
Sexual Harassment in Nollywood
From many interviews with actresses in Nollywood, it is obvious sexual harassment is as normal as the next script. In fact, no interview with a Nollywood actress is complete without the cliche question, "Have you ever been sexually harassed in the industry?"
And more often than not, the answer is always "yes". Of course Nigerians are not as  outspoken as the Americans, that is why many Weinsteins in Nollywood are walking away with their heads held high.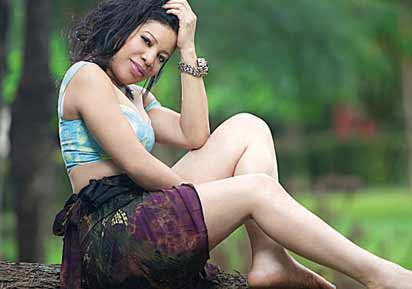 If almost every Nigerian actress has been sexually harassed at one time or the other, then who are the culprits? Why allow them to roam free?
Yoruba or English sector, it doesn't matter, there are sexual predators everywhere. And many actresses have come out to confess it.
Confessions: Nollywood ugly sexual assaults
A number of actresses, particularly, the upcoming ones have on several occasions come out to blatantly state that they had experienced sexual harassment in one form or another. Though no one has been brave enough to point a finger at anyone.
The only actress who has come close to blowing the whistle on alleged randy producer is Kannywood Rahama Sadau who accused Adam Zango of alleged sexual advances. Sadau accused Mr. Zango of booting her off his yet-to-be-shot movie, Duniya Makaranta, for refusing his alleged sexual advances. Mr Zango publicly apologised to the actress.
Actress Annabel Zwyndila once recounted her non-consensual sexual ordeal in the hands of a producer as follows:  "I had a very terrible experience when one producer called me into his hotel room at Ikeja and tried to sleep with me before giving me a role in his movie.
When I came to Lagos for the audition, I was told by this producer (name withheld) that they were almost through with it but that I should come because there was still opportunity for me. I got there and he asked me to portray a poor girl for him,-someone begging for money and stuffs like that.
I did it and he was like waoh! This is wonderful. He called his colleagues and other ladies already auditioned and asked his colleagues to pick someone for him, and luckily, they said I was the best character for the role, so I was picked. Then he asked me, 'can you drive a Hummer Jeep?' I told him I have driven cars but not Hummer Jeep and that I can learn it within hours.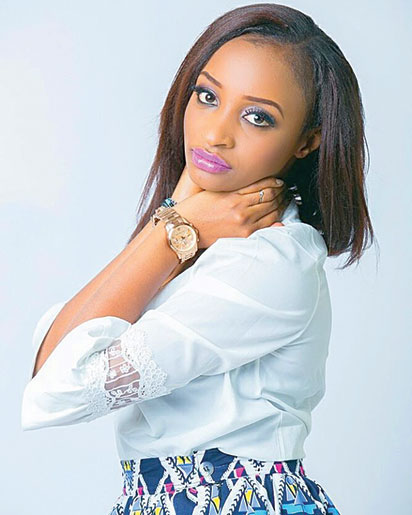 He was like waoh! I'm 'good to go'. So I was picked. He said I should call him and meet him at a particular joint to collect the script. By the time I met him to collect the script, he started acting funny. He said I should take alcohol and I said no but he insisted.
He succeeded in keeping me in that joint from 10am to 4pm. And I told him 'sir, let me have the script and start going'. He was like this is one thing with you girls; you can't have patience.
That he is trying to help me. I stayed there till it was almost dark, and he was behaving funny …trying to touch my bosom …trying to force me to have sex with him before giving me the script! Of course I refused. He got angry and started asking me who I think I was; saying that he had slept with a lot of people who are stars-he even called names. That I'm just one little girl he is trying to make a star. He was just calling me all sorts of names…and I started crying. It was my sister that consoled me when I got home."