Photos: Panic in Rivers State schools over Army vaccination
There was panic in some primary and secondary schools in Rivers State, especially, those around Nkpolu, Rumuagholu, Rumuosi, Rumuekini and Rumuokoro areas of Obio/Akpor Local Government Area, Port Harcourt, following news that soldiers were coming to vaccinate pupils against monkey pox.
Some parents withdrew their wards from schools over alleged forceful inoculation.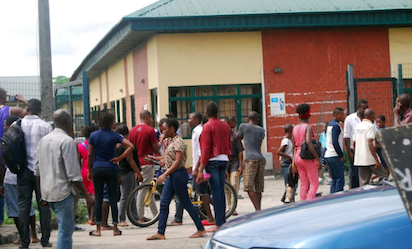 Disclaimer
Comments expressed here do not reflect the opinions of vanguard newspapers or any employee thereof.