By Emmanuel Aziken, Political Editor
A CRISIS of confidence has broken out over the handling of the PDP campaign with senior and original members of the party alleging that they have been sidelined by new entrants into the party brought in by Mr. Peter Obi, the immediate past governor of the state and a major figure in the Oseloka Obaze campaign.
The assertions circling among top stakeholders of the party were immediately countered by the director of media of the Oseloka Obaze Campaign, Mr. Okey Aroh.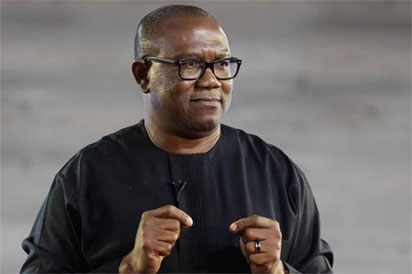 "I can tell you that I don't know what is happening and so are many senior chieftains of our party even though they publicly claim that I am part of the campaign, but I can tell you I am not and I don't know what is happening," a very prominent member of the party told Vanguard.
The member spoke in an off the record interview.
"I don't know who among the party's senior members can be said to be involved despite the fact that they claim to have reached out to us. Ben Obi, Stella Oduah, and even Chris Uba are just watching, and the problem for us is that this was how they ran the PDP presidential campaign and led us to lose," the source added.
Responding yesterday, Mr. Aroh said: "Mr. Peter Obi is not doing any marginalisation. People who are mentioning those names are those who had succeeded in keeping us out of government for the past 12 years. I am an original PDP member, there is no marginalisation except those who want to keep us out of power, and I can assure you by the grace of God they will not succeed."