By Favour Nnabugwu
THE National Insurance Commission (NAICOM) says it has commenced review of insurance companies' capital base to ascertain the deployment of current capital base.
Commissioner for Insurance, Alhaji Mohammed Kari, who revealed this at a two-day seminar it organized for Insurance Correspondents in Kaduna said NAICOM will not engage operators in reckless capital requirements.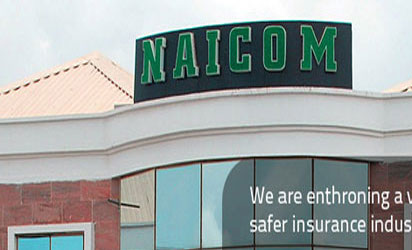 But the CFI noted that the Commission will conduct a pilot inspection on the insurance industry under its Risk-Based Supervision (RBS) initiative before the end of 2017 to test adaptation to the model to determine gaps and problems before full implementation.
Kari, said in line with the RBS initiative, insurance institutions must therefore, review, and where necessary, enhance their capital, risk management, and governance in order to survive the interesting future ahead.
He added that barring hindrances such as high cost of implementation, paucity of requisite data and skills, and political obstacles; intelligence implementation of a strategic consolidation in Nigeria will boost the overall performance of the industry, and position it as one of the foremost in the continent.
"As a result of increased risk coverage, there will also likely be an increase in the minimum capital requirements, and potential reduction in the qualifying capital of insurance companies.
"We expect this to lead to further consolidations and stability in the industry, which will subsequently create an influx of foreign investment.
"After such an exercise, we would have no reason to continue with the suspension of issuance of new operating licenses. For the period since that policy was introduced, there had been no local merger or acquisition, and I believe once more the market had lost an excellent opportunity to strengthen itself from within.
It is no surprise that big international players are taking position in our market; they obviously see something you don't. In the field of fair play there is hardly more than a couple of companies that can compete with them," he said.
He noted that the insurance market by all standards deserves to be reckoned with in the International arena, but wonder how that can be achieved when operators operate in uncoordinated silos.
Subscribe for latest Videos