By Babatunde Omoju
That the Federal Government holds the controlling equity in the channel management companies and that it also chairs their boards of directors through the managing director of the Nigerian Ports Authority (NPA), are by no means accidental.
Channel dredging and channel management are strategic port operations with security implications; every serious maritime nation takes control of them.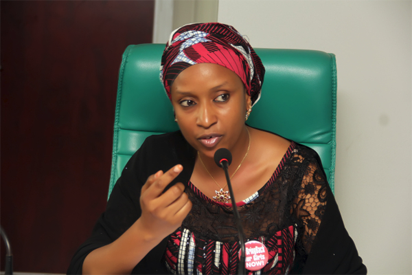 The corollary to this is that government must make conscious efforts to continually build and increase local capacity in channel management not only to effectively be in charge of the companies, but to also consolidate the gains of port privatization in the area of empowering Nigerians with requisite skills.
Successful channel management requires skills in both offshore and onshore operations. Full complement of crews – deck and engine – are needed on-board the trailing suction hopper dredgers (TSHDs) and other specialized vessels/equipment dedicated to channel dredging.
These are complemented by a good number of shore-based personnel of different vocations including but not limited to meteorologists, hydrographers, environmentalists, oceanographers, ICT personnel, laboratory technologists, workshop engineers, machinists and fabricators; engineering/marine superintendents; and human resource personnel, some of whose job schedules require them to shuttle between the land and shore.
Since it is the foreign joint venture partners that possess the technical wherewithal to drive the operation of the channel management companies, transferring their skills to Nigerians is imperative for building and increasing local capabilities.
In 2004, the NPA management in partnership with the private sector established the Lagos Channel Management Company (LCM) and the Bonny Channel Company (BCC). BCC was established to create and maintain a safe navigational passage for all marine users to and in the Eastern Ports of Bonny Island, Onne, Okrika, and Port-Harcourt while LCM is saddled with the responsibility of dredging and maintenance of Lagos channels for the safe movement of vessels.
What the BCC has so far done in regard to capacity training is quite inspiring. According to the company the deployment of a team of over one hundred young Nigerians amongst their staffers for training in Antwerp & London of recent is to ensure that the company meets local content requirement in terms of skilled manpower. Aside their in-house staff, the BCC has since 2011 directly conducted or sponsored local and international trainings for officers of the NPA with whom their staff have constant interface.
This is to build synergy between the NPA and the BCC staff towards seamless operation. The BCC has also pledged to support the NPA to establish the Port Training Institute with the provision of 50 per cent of the fund required for the purchase and installation of the simulator for the centre.
On its part, LCM appears to have concentrated more on hands-on training of cadets on-board its dredging vessels and in workshops and fabrication yards in its domain in line with the International Maritime Organisation (IMO) Standards of Training Certification and Watch-keeping (STCW) '95 and 2010.
This comes as no surprise as the LCM operates in the Lagos Pilotage District which is host to Nigeria's oldest and most equipped ports in terms of training facilities. This LCM's approach has to a large extent assisted cadets from Nigeria's premier maritime training school, the Maritime Academy of Nigeria (MAN), Oron as well as other young Nigerians that attended maritime schools overseas, to acquire the rare but much needed sea time experience which is prerequisite to their obtaining Certificate of Competency (CoC) that will qualify them internationally for seafaring, whilst at the same time boosting youth unemployment in the maritime sector, albeit marginally. Put another way, the LCM is helping Nigeria build her stock of seafarers which are needed for the maritime sector to attain its full potentials.
To be concluded
Omoju (ACIS, CMILT, RFF), a Consultant Maritime Economist and Doctoral Student of Logistics & Transport Management, University of Port Harcourt, lectures at the School of Maritime Studies, Maritime Academy of Nigeria (MAN) Oron.