By Daud Olatunji
ABEOKUTA—The Muslim community in Ogun State has asked the state government to allow its female children and wards in all public schools in the state to use Muslim head cover otherwise known as Hijab.
The Hijab controversy had raged between Muslim parents and Lagos state government  until it became an issue for the courts during the administration of Babatunde Fashola.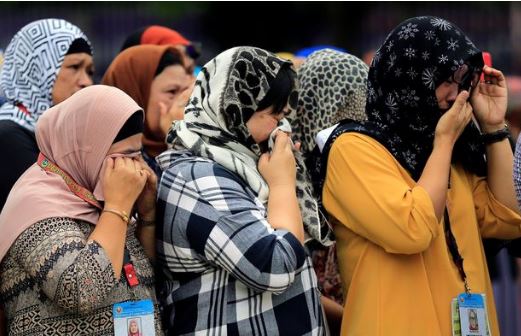 In the Ogun developing case, the Muslim community which comprises Muslim Students Society of Nigeria, Ogun Area Unit and League of Imams and Alfas yesterday, inaugurated the Muslim Students Parents Forum in the state and urged the government to release a circular mandating the schools heads to allow Muslim female students in public schools to use their head covers on their school uniforms.
The forum which was held at the Egba Central Mosque, Kobiti ,Abeokuta, had in attendance the Chairman, Nigeria Supreme Council for Islamic Affairs,Sheikh Abdur-Rasheed Mayaleke, Secretary of the League, Sheikh Tajudeen Adewunmi, National President, National Council of Muslim Youth Organisations, NACOMYO, Kamaldeen Akintunde, former National Coordinator of Dawah Front of Nigeria, Dr. Rabiu Kushimo and the Ameer of MSSN ,B Zone, Mushafau Alaran among others.
While expressing their grievances over the alleged prevention of Hijab use by their female children in public schools, some parents lamented that most of the school principals and teachers allegedly molested female student found using the head cover .
In his opening address, Sheik Adewunmi urged the gathering to join hands and be united in fighting against the alleged victimization, stressing that the constitution of the country permitted freedom of religion.
"A member of Muslim Pilgrims Welfare Board, Sheik Iskil Lawal who spoke on behalf of the government, pledged to get in touch with the government to deliver the message.
He urged the Muslim Ummah to remain calm, saying that the government would address the issue relating the use of Hijab